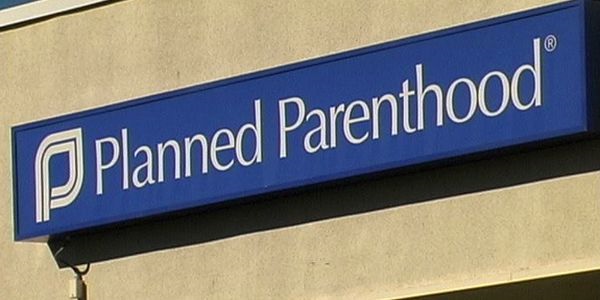 When Trump made his much-ballyhooed announcement a little over a week ago that he would propose withholding the $50-$60 million received by Planned Parenthood each year under Title X, he was hailed by pro-life groups and members of the so-called conservative media as a man who was keeping his promise to defund the baby butchers.
Promises made, promises kept. Planned Parenthood is a an abortion conglomerate—wrapped up as a "women's healthcare" enterprise. Thank you, @realDonaldTrump! https://t.co/NNLxfxxuo3

— Laura Ingraham (@IngrahamAngle) May 18, 2018
As I pointed out at the time, the reality was that this was a bit of fake news by Trump and his buddies at FOX News because Trump's proposal, even if enacted, wouldn't deprive Planned Parenthood of one bloody cent—a fact confirmed by a White House official.
"This proposal does not necessarily defund Planned Parenthood, as long as they're willing to disentangle taxpayer funds from abortion as a method of family planning, which is required by the Title X law."
In other words, as long as Planned Parenthood uses taxpayer money to finance what candidate Trump called their "good work," the organization is free to redirect its non-government revenue to finance abortions.
Title X money is a drop in the $1 billion bucket Trump and the GOP have committed to Planned Parenthood, so even if the so-called women's health provider never receives another penny in Title X funds, the murder of over 321,000 babies a year would continue—compliments of the American taxpayer.
Based on these facts alone, it's a sad thing when groups that claim to stand for life readily swallow this lie promulgated purely for political purposes in an election year, but it's made worse as we hear more stories of Planned Parenthood atrocities.
In an article on LifeNews.com, we learn of a new investigative report that documents how Planned Parenthood has been performing abortions on sexual abuse and rape victims as young as twelve-years-old without notifying authorities as required by law. And as bad as their cover-up and failure to report these sex crimes is, Planned Parenthood sends the victims back to their abusers.
Trump and the GOP lied about defunding Planned Parenthood, but true to their election-year playbook, they are renewing the promise in the hope that conservatives will once again buy the lie. I'm not buying it, and I hope you won't either.
Nothing short of completely defunding Planned Parenthood is acceptable any longer, and anyone who refuses to do that needs to be fired in November.
Originally posted on The Strident Conservative.
---
David Leach is the owner of The Strident Conservative. His politically incorrect and always "right" columns are also featured on NOQReport.com and TheResurgent.com.
His daily radio commentary is distributed by the Salem Radio Network and is heard on stations across America.
Follow the Strident Conservative on Twitter and Facebook.
Subscribe to receive podcasts of radio commentaries: iTunes | Stitcher | Tune In | RSS