UNEXPECTEDLY: ADV. FREQUENTLY USED BY PEOPLE WHO DON'T KNOW WHAT THEY ARE DOING, TO DESCRIBE UNPLEASANT EVENTS OR SITUATIONS THEY HAVE CREATED. EX:. "GERMANY UNIXPECTEDLY EXPERIENCING SEVERE ENERGY SHORTAGES AFTER SHUTTING DOWN NUCLEAR, COAL AND GAS FIRED POWER PLANTS AND SPENDING MILLIONS ON WIND AND SOLAR POWER "
The Dow Jones Industrial Average dropped over 400 points today on the news that the Fed would raise interest rates by 0.75%, or 75 basis points, for the fourth time in as many months in an effort to throttle back the runaway freight train of inflation that the Biden White House has unleashed on the American middle and working classes. This is despite the momentous achievement that was Biden's Inflation Reduction Act.
President Biden: "Every single Democrat in the United States Congress voted for the Inflation Reduction Act. Not one single Republican voted for it in the House or the Senate." pic.twitter.com/T9vYxG1KQ7

— The Hill (@thehill) November 2, 2022
The increase puts the Fed's interest at the highest level since the 2008 financial crisis.
In Fed Chairman Powell's press conference, he tried to mitigate the damage to Joe Biden's mid-term disaster by hinting that future increases might, might, be smaller. In English, this means more increases are coming, and they might not be smaller.
"Let me say this," he said. "It is very premature to be thinking about pausing. When people hear lags, they think about pauses. It's very premature, in my view, to talk about pausing our rate hikes. We have a way to go."
Powell also hinted that stopping our Bidenzuela-style inflation may not be possible.
Federal Reserve Chairman Jerome Powell said the path to achieve a "soft landing" has narrowed because the Fed hasn't seen inflation coming down.

A soft landing — or a situation where the Fed reduces inflation by slowing growth without causing a recession — is still possible, he said. But more restrictive monetary policy to fight inflation narrows the window to achieve a soft landing, Powell said.

"No-one knows if there's going to be a recession or not, and if so how bad it would be," he said, adding that the Fed's job is to restore price stability.
Great.
As you go to the polls Tuesday, just remember there was a reason not a single Republican voted for the Inflation Reduction Act.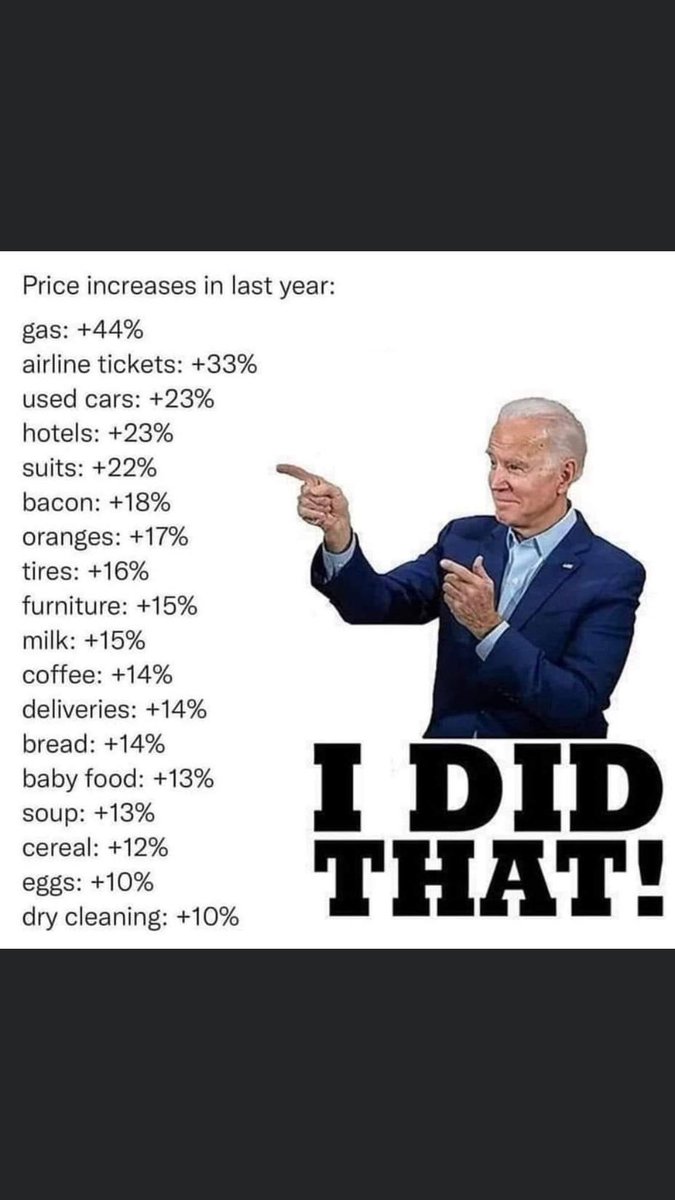 Press Conference