A late-night shooting in a Kenosha Wisconsin bar has left at least two dead and six others wounded.
Here is some video from the scene early on Sunday morning.
— Starscream CIA-Simulation Warlord 🇺🇸🦈🇺🇸 (@zerosum24) April 18, 2021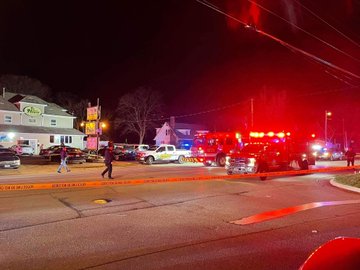 The Somers House Bar where the shooting occurred is reported to be frequented mainly by college students.  Reports are that the shooter is a black male with dreadlocks.  There are mixed reports as of about 5:00 am ET as to whether he is in custody or not.
-Kenosha County Sherriff says 3 people were fatally shot, not 2, still awaiting official press release.

— NNievesCBS (@NNievesCBS) April 18, 2021
I'll try to report further information as it becomes available on Sunday.