No one animates the left quite like Ron DeSantis does right now (see: Ron DeSantis Delivers a Message to Vaccinated Americans, Hysteria Follows). The Florida governor has done an excellent job running his state, not just through COVID, but in general as well. The economy is booming, the population is growing, and freedom is thriving.
Given that success, DeSantis represents a clear and present danger in 2024, with his fairly unique composition of discipline and rhetorical wit that allows him to make his opponents, including the media, look like idiots. Thus, the attacks against him have grown more and more laughable.
Even still, there are always new heights of cringe to aspire to.
If DeSantis is a "weirdo," what does that make Tomas Kennedy, whose claim to fame is that he follows DeSantis around South Florida and accosts him at press conferences? pic.twitter.com/ph0QnWFtx5

— Christina Pushaw • ქრისტინე (@ChristinaPushaw) April 25, 2021
Thomas Kennedy holds the lofty position of being an activist who stalks Ron DeSantis to yell things at him. I know, goals, right? His organization, United We Dream, bills itself as the "first and largest immigrant youth-led organization in the country." I have no idea what that actually translates to, but the "abolish ICE" hashtag gives it away a bit. Kennedy is just another open-borders shill.
He also apparently doesn't realize how you eat a large slice of pizza because DeSantis' form is absolutely perfect. Only a moron tries to eat over their shirt in that situation. The lean is absolutely essential, and who the heck wants to take little bites only befit for the most beta of the male species?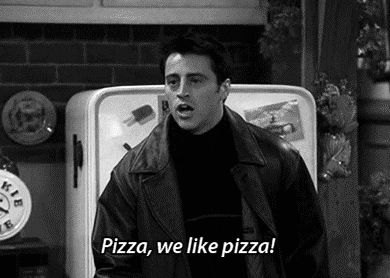 Meanwhile, here's soon-to-be-disbarred, COVID grifter, Daniel Uhlfelder, chiming in. You may remember him as the clown who dressed up as the Grim Reaper and harassed people on Florida's beaches, so he could build a massive social media following.
This is how a fascist eats pizza pic.twitter.com/MGUQPDFidr

— Daniel Uhlfelder (@DWUhlfelderLaw) April 24, 2021
They hate him so much, and it's freaking hilarious.
And sure, they'll keep attacking DeSantis in harsher and harsher ways going forward, but we are now firmly in "he gets two scoops of ice cream" territory on the absurdity scale. Anyone on the right still under the illusion that the left's idiocy was only a result of Trump being Trump can now be completely disabused of that notion.
They will treat any Republican they see as a threat this way. Trump was the master at getting them to expose themselves, but the hate runs past much further. I fully expect DeSantis to thrive off of it.