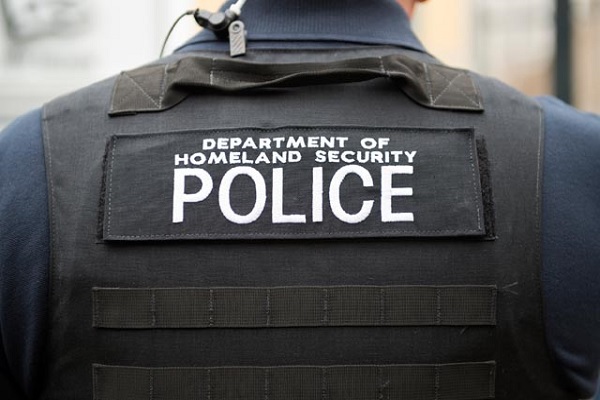 The recent shooting at Santa Fe High School outside Houston, TX, that resulted in ten dead and thirteen wounded is fueling another round of demands by liberals in Congress to pass more anti-gun laws "to protect our kids" with some blaming the NRA for preventing such laws from being passed.
While conservatives and those who claim to be conservative willingly point fingers at the Democrat side of the aisle, the sad fact is that many Republicans agree with Democrats on the issue of gun control.
For example, after blaming local police for the Parkland, FL. high school shooting in February, Trump held a bipartisan meeting with members of congress where he openly supported the idea of seizing guns from Americans who committed no crime, even if it violated their Fifth and Fourteenth Amendment right to due process.
Weeks later, Secretary of Education, Betsy DeVos wrote an opinion piece praising Trump for signing the disastrous Omnibus bill because it contained over $700 million to fund the STOP School Violence Act to pay for so-called mental health services designed to prevent school shootings. DeVos' rhetoric aside, Rep. Thomas Massey (R-KY) stated in an interview with Conservative Review at the time that the STOP SVA essentially nationalized public-school safety.
I think that nationalizing public-school safety is the ultimate goal of big-government progressives. It's been building for quite some time now, and I think the hype over recent school shootings will be the thing that puts it over the top.
The desire to create a nationalized police force began gaining traction under the Obama administration. Consider the actions of the Congressional Black Caucus following the fatal shooting of Michael Brown in Ferguson, MO. In a letter to then-president Obama, the CBC demanded the appointment of a Police Czar to give the feds control over the local police. Not long afterward, Al Sharpton called for a march on Washington to demand the DOJ to take control of the police nationwide.
Though neither of these efforts came to fruition, Obama succeeded in laying the groundwork for a nationalized police force by leveraging a series of tragedies into policies giving the DOJ control over local police forces in several communities across America.
Trump has bought into the idea of federal control of local police since becoming president, threatening to "send in the feds" in January, 2017 to clean up Chicago after a FOX News report about gun violence in the Windy City.
If Chicago doesn't fix the horrible "carnage" going on, 228 shootings in 2017 with 42 killings (up 24% from 2016), I will send in the Feds!

— Donald J. Trump (@realDonaldTrump) January 25, 2017
Shortly after the Santa Fe tragedy, Trump demanded action "at every level of government" which is exactly what he said following the FL shooting. This led to the creation of a host of anti-Second Amendment proposals by Republicans and Democrats designed to disarm Americans and place armed security in every public school.
Obviously, there's nothing wrong with working to make schools safer, but with Washington working 24/7 to limit our Constitutional rights, should we give the federal government and the Department of Homeland Security that power?
Before you answer, do you remember how George Bush and a fully compliant Congress federalized airport security and created The Transportation Security Administration in the name of "safety" following 9/11? Besides creating tens of thousands of lifetime unionized government jobs, and the likely violation of our Fourth Amendment rights, these "transportation security officers" have been an abysmal failure.
Federal control of school security essentially creates a type of nationalized police force. Doing it "for the children" doesn't change that.
Originally posted on The Strident Conservative.
---
David Leach is the owner of The Strident Conservative. His politically incorrect and always "right" columns are also featured on NOQReport.com and TheResurgent.com.
His daily radio commentary is distributed by the Salem Radio Network and is heard on stations across America.
Follow the Strident Conservative on Twitter and Facebook.
Subscribe to receive podcasts of radio commentaries: iTunes | Stitcher | Tune In | RSS