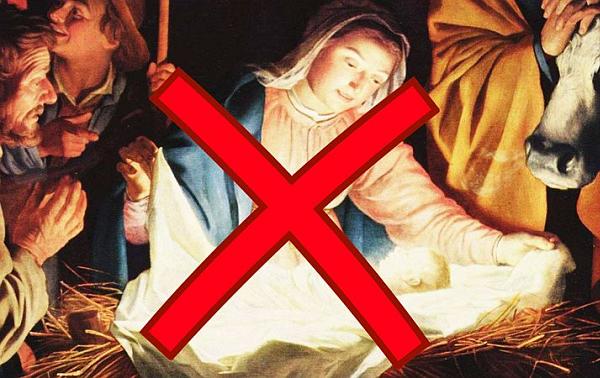 It's Christmas! A time to celebrate the hope for "peace on earth" and "good will towards men" through the birth of the Son of God–Jesus Christ. That is, unless you're Microsoft or National Geographic Magazine.
For Microsoft, it a time of "coming together and celebrating what is good and right with the world–what unites us, instead of what divides us." And just what are some of those "good and right" things? In their "Microsoft Celebrates the Spirit of the Season" video on YouTube–which has more "dislikes" than "likes" at the time of this post–they are young children using Microsoft technology to advance a host of left-wing causes, such as: the LGBT agenda, fighting Islamophobia, and embracing the Black Lives Matter movement.
The video features an appearance by a so-called hero of the transgender hysteria, Jazz Jennings–a 16-year-old boy who has claimed to be a girl since he was four-years-old. Sadly, he has leveraged his mental illness and sexual confusion into a successful career with the help of his exploitative parents and a facilitating media.
Together they create an expression of hope, peace, and beauty this holiday season. #SpreadHarmony pic.twitter.com/ve8xwNmBCN

— Microsoft (@Microsoft) December 5, 2016
And this brings us to National Geographic. Though not based on a Christmas theme, the next issue of the magazine will be released on Dec. 27, 2016 as a special "Gender Revolution" edition that promotes the abuse of sexually confused children. The once reputable publication features a cover photo of nine-year-old Avery Jackson, a boy who thinks he's a girl, along with a quote from the abused child, "The best thing about being a girl is, now I don't have to pretend to be a boy."
Calling the pro-child abuse issue "historic," National Geographic Editor-in-Chief Susan Goldberg praised the "special issue" celebrating the examination of the "cultural, social, biological and personal" aspects of gender identity.
We just published our historic special issue of @NatGeo on the #GenderRevolution. Get one at 1-800-777-2800.https://t.co/pXvHw5Kjz9 pic.twitter.com/jbjj48wb96

— Susan Goldberg (@susanbgoldberg) December 15, 2016
As I have documented in the past, the American College of Pediatricians has taken the position that encouraging sexually confused children to pursue their so-called gender identity is nothing less than child abuse.
"Conditioning children into believing a lifetime of chemical and surgical impersonation of the opposite sex is normal and healthful is child abuse."
Of course, when the citizens of a nation remove every aspect of God and Christianity from society, not to mention that it is the expressed goal of the liberal left, it should come as no surprise when these groups fail to know the real reason for the season.

David Leach is the owner of The Strident Conservative, your source for opinion that's politically-incorrect and always "right." His articles can also be found on RedState.com.
His daily radio commentary is nationally syndicated with Salem Radio Network and can be heard on stations across America.