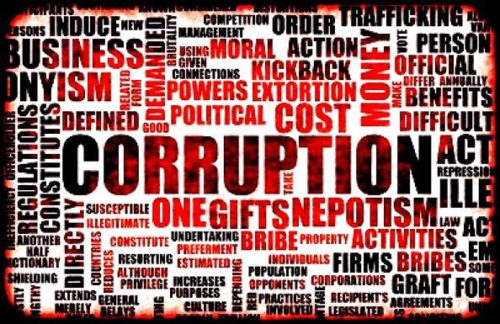 Back in early September, I wrote a piece about a discovery involving the Donald J. Trump Foundation, and how the charitable organization belonging to our president-elect had been caught giving an illegal $25,000 campaign contribution to a group supporting Florida Attorney General Pam Bondi. At the time, Bondi was considering whether-or-not her office would pursue a fraud investigation of Trump University, but after the donation, she decided not to pursue charges, and would go on to endorse Trump for president.
Little did we know at the time that Trump's misuse of foundation funds for personal gain was the norm, not the exception.
Just a few weeks following the Bondi revelation, the Washington Post reported on how Trump had funneled approximately $258,000 to settle lawsuits involving his for-profit businesses. Using funds from a charity in this fashion is known as "self-dealing," and is prohibited by law. In addition, he used foundation funds to finance parts of his 2016 campaign for president.
Besides the obvious illegalities involved, the Trump Foundation has operated using very little of Trump's own money, relying almost exclusively on the generosity of others.
While Trumps cult-like followers have been quick to write such matters off as the rantings of haters, liberals, establishment Republicans and unfair media, we have now learned from attorneys working for the Foundation that these accusations are all true.
During the campaign, we learned how Hillary Clinton used the Clinton Foundation to earn a myriad of special favors for herself and members of her family, in addition to using it as a way to grant her donors special access to the State Department when she was Secretary of State. As these unethical practices were revealed, Trump made a campaign promise to launch a special investigation of Hillary and her foundation if he became president–a promise he reneged on yesterday.
Yesterday, I wrote about how Trump had embarked on a journey of one unethical decision after another, and it looks like this is just the latest example of his ethically challenged life. But the bottom line is this: Trump's abusive activities with the Trump Foundation are no different than Hillary's abusive activities with the Clinton Foundation. All things considered, they are equally abhorrent.
Originally posted at The Strident Conservative
David Leach is the owner of The Strident Conservative, your source for opinion that's politically-incorrect and always "right." His articles can also be found on RedState.com.
His daily radio commentary is nationally syndicated with Salem Radio Network and can be heard on stations across America.