When last we left you, New York Times reporters Robin Pogrebin and Kate Kelly were blaming the paper's editorial staff for cutting out a crucial section of their weekend hit piece on Supreme Court Justice Brett Kavanaugh.
Pogrebin and Kelly have insisted that they included the exculpatory information which noted that the alleged victim of an alleged sexual assault by Kavanaugh has no recollection of it happening. The authors also allege that somehow during the editing process that information was was innocently removed.
Few people are buying it, which is quite possibly why Pogrebin shifted gears on the Twitter machine earlier today by pulling a tactic straight out of the leftist playbook: When all else fails, blame Fox News.
Here's what Pogrebin tweeted:
How Fox News twisted the Kavanaugh scandal into a way to attack the New York Times @atrupar https://t.co/hZGKUXR1jZ via @voxdotcom

— Robin Pogrebin (@rpogrebin) September 18, 2019
Vox's leading Democratic party shill Aaron Rupar asserted in the piece that Fox News has misleadingly "described changes the New York Times made to Robin Pogrebin and Kate Kelly's story as a 'correction' at least a dozen times."
Rupar then states that "there's just one problem — the Times did not, in fact, 'correct' anything. To make a 'correction' to a story indicates something was factually wrong."
The problem with Rupar's piece and Pogrebin retweeting it is that Pogrebin herself has used the term "corrected" to describe the paper taking action to add the information to the story (h/t: Twitchy):
This article centers solely around the fact that Fox News is calling this a "correction" when the New York Times called it just an "Editor's Note." Okay…

"As soon as we realized this, we corrected it."
— Robin Pogrebin (@rpogrebin)

Literally Yesterday.pic.twitter.com/m9nJK8nboX https://t.co/y0rGgqw2F3

— JERRY DUNLEAVY (@JerryDunleavy) September 18, 2019
And as Jeryl Bier notes, by Vox's own standards they label fixing the omission of relevant information from a news story as a … correction:
Attention @voxdotcom. Look, that time an omission from one of your stories merited a "Correction."https://t.co/XQD5jJGvs1 pic.twitter.com/MZ0kIR11GY

— jerylbier (@JerylBier) September 18, 2019
Regardless of how Pogrebin and Vox labeled the Times' corrective actions, the whole debate is weak sauce, and a pathetic attempt at shifting the blame elsewhere for failures that can ultimately only be pinned on the two people who wrote the original piece and those who "proofed" it before it went to press:
Apparently, everyone is to blame for the enormous botched weekend Kavanaugh hit. The NY Times News division, the editors and now even Fox News! Everyone else is to blame except the people whose name actually appear on the story. https://t.co/YX4znVRt4b

— Stephen L. Miller (@redsteeze) September 18, 2019
This is a devastating analysis. And to think that the Times's Pogrebin is blaming Fox News for "twisting" the incident. Read this and you'll see who did the twisting. https://t.co/XpGOz6t1SJ

— Brit Hume (@brithume) September 18, 2019
So Fox News was the one who neglected to include in your article that the woman in question said she didn't recall any such incident or sexual misconduct?

— Liz Wheeler (@Liz_Wheeler) September 18, 2019
"We so wish nobody had noticed our egregious errors as we attempted to smear our political opponents without any supporting evidence."

— Mollie (@MZHemingway) September 18, 2019
How a NY Times writer used a Vox piece to twist the failures of the NY Times to attack Fox News

— Razor (@hale_razor) September 18, 2019
Tweeting this after the trainwreck you created this week is INCREDIBLE. No remorse for the damage you did to your paper, just somehow.. blaming Fox?

— Matt Whitlock (@mattdizwhitlock) September 18, 2019
Pogrebin and Kelly have shown no shame when it comes to the pretzels they twist themselves into to avoid blame for what happened. So their critics should, in turn, shown no mercy in their constructive criticisms. Fair is fair.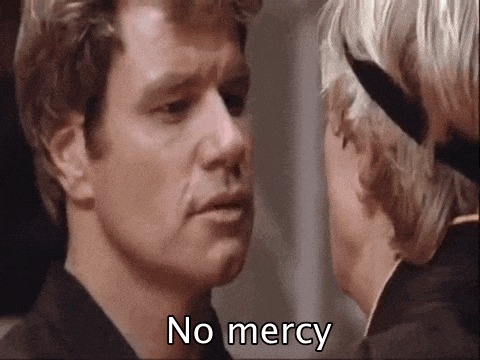 ——-
— Based in North Carolina, Sister Toldjah is a former liberal and a 15+ year veteran of blogging with an emphasis on media bias, social issues, and the culture wars. Read her Red State archives here. Connect with her on Twitter. –