It would appear than Pennsylvania state Rep. Brian Sims (D) has retreated to his safe spaces in the aftermath of the powerful response to his attempts at silencing and doxxing three pro-life teenagers and an elderly woman at a Planned Parenthood in Pennsylvania in recent weeks.
Amanda Prestigiacomo at The Daily Wire writes:
But now that pro-lifers have responded to Sims' harassment, such as inviting the Democrat to a pro-life rally in response to his antics, he's nowhere to be found. The elected official has locked his Twitter account, was a no-show at the rally, has security outside of his office building, and is not allowing constituents in to engage in dialogue.

After harassing an elderly woman on video and offering $100 to dox three teenage girls praying outside a Planned Parenthood abortion clinic, elected official @BrianSimsPA has locked his Twitter account. pic.twitter.com/ZZYf6aVTat

— Amanda (@AmandaPresto) May 13, 2019

Sims' legislative account appears to still be open to the public, though it has been inactive since May 6.
Sims has had a series of bad days after he posted – and bragged about – his bullying tactics on social media:
1) Donations to help pro-life efforts in the state went through the roof. The campaign, started by the father of two of the teenagers Sims bullied, had a stated goal of $100,000. To date, it has raised over $125,000.
2) The mother of two of the teenagers Sims offered money to have doxxed filed a police report against Sims.
3) The pro-life rally held this past Friday in response to Sims's despicable behavior was a huge success as over 1,000 people gathered to hear pro-life warriors like Abby Johnson, Lila Rose, and Matt Walsh speak.
4) Sims was invited to, but did not attend the rally, which kinda proves what people have said about him all along on the issue of how he picks and chooses his targets based on whether or not he feels he can intimidate them.
One question that has not been answered in the middle of all of this is why Twitter chose not to suspend Sims's account after he posted the videos of him harassing the women in front of Planned Parenthod. DC Examiner's Becket Adams pondered this last week:
Though these recordings appear to be in clear violation of Twitter's and Facebook's guidelines concerning targeted harassment, a spokeswoman for the former told the Washington Examiner that the video of Sims berating an elderly pro-life woman and encouraging his followers to "go protest out in front of her house" is "not currently a violation of the Twitter Rules."

In contrast, Twitter permanently banned right-wing provocateurs Milo Yiannopoulos and Robert Stacy McCain in 2016 for similar behavior.
File this one under "things that make you go hmmmmm…."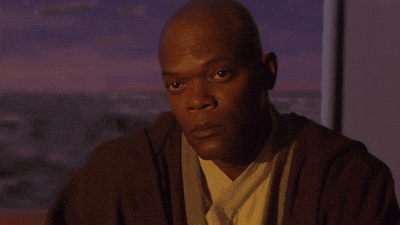 ———————
—Based in North Carolina, Sister Toldjah is a former liberal and a 15+ year veteran of blogging with an emphasis on media bias, social issues, and the culture wars. Read her Red State archives here. Connect with her on Twitter.–