Leen Dweik, the woman behind the viral video of Chelsea Clinton being verbally ambushed during a Friday vigil in New York for the New Zealand mosque massacre victims, is in hot water over past offensive tweets where she used homophobic and racist slurs.
Aussie Dave at the IsraellyCool blog documented some of the tweets, most of which have been deleted. They include homophobic language:
The tweets where she used the "n" word were not documented, but Dweik herself acknowledged she posted them in a series of tweet apologies she issued to the black and LGBTQ communities:
for my black friends: please know i will always stand unequivocally behind u. six years ago i tweeted quotes my black friend said to me, not then recognizing that even typing out the words someone else had used was not my right. i understand the violent history of the n-word and—

— sippin on dat (@vivafalastin) March 18, 2019
for my lgbtq+ friends: the f-word is something i picked up from a particularly toxic individual who was then in my life, who's actually mentioned in the screenshots going around. this doesn't excuse the use of the word but please know that even at that time i was outspoken about—

— sippin on dat (@vivafalastin) March 18, 2019
—my support for gay rights, which has conveniently been left out by the trolls who scoured my twitters. i did not then see the disconnect between using such language and supporting the gay community, but as soon as i did, that word was completely dropped from my vocabulary.

— sippin on dat (@vivafalastin) March 18, 2019
The excuses and apologies are lame and insincere, but one thing she doesn't make apologies for are anti-Semitic tweets which were – surprise – discovered after Twitter sleuths found her call for Israel to be demolished (again, via Aussie Dave at IsraellyCool):
After Twitter took her off suspension, Dweik – who describes herself as a Muslim Palestinian – posted this:
my account has finally been unsuspended! twitter made me delete my tweet re: israel, but to be clear, israel is a settler-colonial apartheid state and nothing anyone can say or do will change that

— sippin on dat (@vivafalastin) March 18, 2019
Buzzfeed, which gave the unhinged Dweik and her friend Rose Asaf a journalistic platform to use to explain "their side" of the story, should be so very proud. Hats off to Ben Smith and the gang. You picked some real winners to amplify, y'all.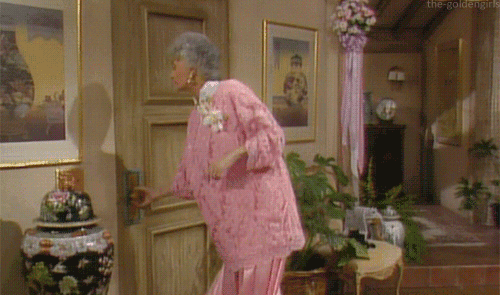 ——————————————
—Sister Toldjah is a former liberal and a 15+ year veteran of blogging with an emphasis on media bias, social issues, and the culture wars. Read her Red State archives here. Connect with her on Twitter.–