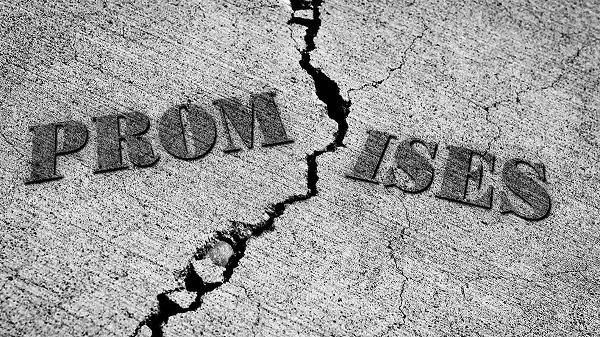 In yesterday's Conservative Conscience podcast, Daniel Horowitz shared how the recently passed "Willie Horton jailbreak bill" by the GOP-controlled House is the latest example of why conservatives are losing the war against liberals like Trump's son-in-law and Senior Advisor, Jared Kushner, who was the force behind the so-called "prison reform" legislation.
The reason for this sad state of conservative affairs, according to Horowitz, is the lack of leadership from so-called conservatives who have elected to make decisions based on their political self-interests instead of the values they claim to share with us.
I completely agree with his conclusion.
Outside of the jailbreak bill, these faux conservatives are joining hands with Republican "moderates" on another important issue—immigration. For example, last week Rep. Mark Meadows of the House Freedom Caucus led a revolt to block passage of a major farm policy authorization bill. Not because it was bad policy, but because Mark and his gang wanted the House to vote on fixing DACA first—a vote which could be coming up very soon.
Blue state Republicans and the Democrats they love are attempting to get enough signatures on a discharge petition—a majority is required—to force a DACA vote by the full House. This effort is opposed by Speaker Paul Ryan and the man likely to replace him, Kevin McCarthy, not because they disagree with the idea of saving DACA, but because they want to work with Trump to create a bill he will sign—a given since Trump has always favored saving DACA—and they are afraid of backlash at the polls in November.
Too bad they didn't have those concerns when it came to repealing Obamacare and defunding Planned Parenthood.
Clearly, the GOP has lost its way, and so-called conservatives are doing nothing to get things back on track, a reality Sen. Ben Sasse (R-NE) pointed out yesterday. In an interview with the Washington Examiner, Sasse was asked about the Republican vision concerning trade considering Trump's disjointed trade policies:
"I don't know what the Republican party is right now, in general. Much more broadly, it's hard to articulate a clear Republican vision."
Actually, the Republican vision is quite clear if you're talking about the November election because the GOP has "clearly" abandoned conservatives in an attempt to save their jobs.
That's why conservatives always lose, and it's why DACA will be saved.
Originally posted on The Strident Conservative.
---
David Leach is the owner of The Strident Conservative. His politically incorrect and always "right" columns are also featured on NOQReport.com and TheResurgent.com.
His daily radio commentary is distributed by the Salem Radio Network and is heard on stations across America.
Follow the Strident Conservative on Twitter and Facebook.
Subscribe to receive podcasts of radio commentaries: iTunes | Stitcher | Tune In | RSS