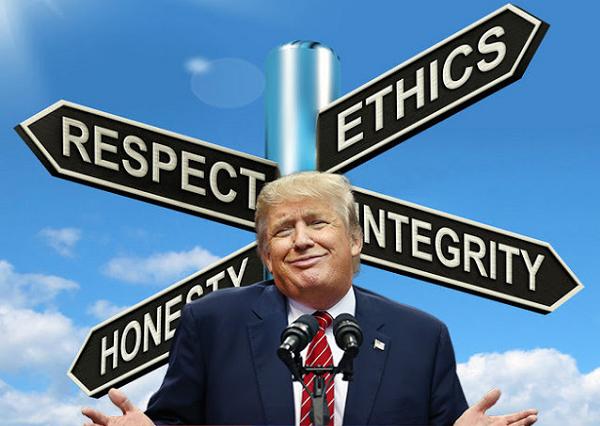 When Donald Trump promised America that he would be the greatest jobs president God ever created, little did we know that he wasn't only talking about American jobs. Apparently, Trump's also the greatest jobs president God ever created for the Chinese as well.
After pledging last month to punish China for trade abuses and intellectual property theft, Trump barred US companies from doing business with ZTE. This is a company with a dubious past and is so shady that ZTE phones were banned by the Department of Defense over concerns that the phones could be used to spy on Americans.
However, over the weekend Trump apparently had a change of heart when he tweeted that he would work with the Chinese president to help get ZTE "back into business fast" because "too many jobs in China (had been) lost."
President Xi of China, and I, are working together to give massive Chinese phone company, ZTE, a way to get back into business, fast. Too many jobs in China lost. Commerce Department has been instructed to get it done!

— Donald J. Trump (@realDonaldTrump) May 13, 2018
Trump is beginning to receive some backlash from members of his own party over his clearly ill-advised decision due to the serious threat ZTE and China pose to national security.
Problem with ZTE isn't jobs & trade, it's national security & espionage. Any telecomm firm in #China can be forced to act as tool of Chinese espionage without any court order or any other review process. We are crazy to allow them to operate in U.S. without tighter restrictions https://t.co/AXtTDgufc9

— Marco Rubio (@marcorubio) May 14, 2018
When you consider that his claim to fame was his promise to protect American interests, improve national security, and save American jobs, why would Trump reverse course on an economic policy meant to punish unfair trade? And why, of all nations, would he do so with a Chinese telecom company when we know China has stolen intellectual property and is possibly spying on Americans?
Here's your answer.
Despite claims that Trump did this to protect American farmers from tariffs leveled by China in retaliation for his trade policies, it appears that Trump was motivated by a pay-to-play deal that will line his pockets. In an amazing display of coincidental timing, Trump's decision to save ZTE jobs came mere days after the Chinese government committed a half-billion dollars to an Indonesian construction project that will feature a Trump-branded golf course and hotels.
Trump's refusal to divest his business interests, even though he promised to do so during his campaign, is a serious violation of ethics and could possibly be a violation of the Emoluments Clause of the Constitution.
But as we all know, that won't matter one bit to the Trump cult, will it?
Originally posted on The Strident Conservative.
---
David Leach is the owner of The Strident Conservative. His politically incorrect and always "right" columns are also featured on NOQReport.com and TheResurgent.com.
His daily radio commentary is distributed by the Salem Radio Network and is heard on stations across America.
Follow the Strident Conservative on Twitter and Facebook.
Subscribe to receive podcasts of radio commentaries: iTunes | Stitcher | Tune In | RSS