Socialist freshman Rep. Alexandria Ocasio-Cortez (D-NY) and her Justice Democrat colleagues in and outside of Congress have been making primary threats to non-compliant incumbent House Democrats over the last year or so, most notably in January. As Politico reported at the time:
Justice Democrats, the liberal group that engineered Alexandria Ocasio-Cortez's meteoric rise — hijacking the Democratic Party in the process — is ready to go to war.

The opening salvo? An eight-minute video released Wednesday starring Ocasio-Cortez and calling for a new crop of activists and community organizers to run against the Democratic machine.
"If you're a one-term Congress member, so what?" Ocasio-Cortez says in the video. "You can make 10 years worth of change in one term if you're not afraid."

Justice Democrats, which orchestrated Ocasio-Cortez's long-shot bid last year against the fourth-ranking House Democrat, Joe Crowley, hopes to replicate its success in blue districts across the country.
Today, the Democratic Congressional Campaign Committee responded – in kind:
The campaign arm on Friday sent out a list of hiring standards to more than 100 political firms, including one provision that made clear it will neither contract with nor recommend to House candidates any political vendors that work to oust sitting members of Congress. That offers key protection to the caucus's moderate members in battleground seats, where House control will be won or lost.

It is intended to help stymie attempts by insurgent progressive groups who plan to primary incumbents deemed insufficiently liberal on key issues, but also to shield members of the party's ascendant liberal wing who represent safe Democratic territory and could face intraparty challenges of their own.

"The core mission of the DCCC is electing House Democrats, which includes supporting and protecting incumbents," the committee wrote in a memo.
Read their list of standards for vendors here.
As of this writing, Ocasio-Cortez hasn't lit up her Twitter feed in response to this report, but it's only just a matter of time. Justice Democrat group members and their supporters, however, are on the war path:
This is akin to price fixing. It's using financial leverage to stop and threaten primary challenges and shows how @dccc and House leadership operate from a place of fear, rather strength. It's not surprising, but certainly unfortunate. https://t.co/vXLILPOxZf

— Alexandra Rojas (@alexandrasiera) March 22, 2019
The DCCC is acting like an incumbent protection racket rather than an organization focused on building a stronger Democratic Party.

— Rebecca Katz (@RebeccaKKatz) March 22, 2019
To be fair, Republicans have used similar tactics in the past, too, but not nearly to this extent.
I'm grabbing the popcorn and watching, as an outsider to the process, with eager interest in how it plays out. Specifically, to see how much damage this may do to the Democratic party in advance of the 2020 elections.
Fasten your seat belts!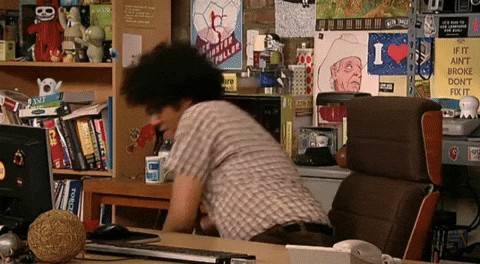 ——————————
—Sister Toldjah is a former liberal and a 15+ year veteran of blogging with an emphasis on media bias, social issues, and the culture wars. Read her Red State archives here. Connect with her on Twitter.–