Jesus apparently loves fetuses by Quinn Dombrowski, licensed under CC BY-SA 2.0/Original
June 20, 2019 – The 9th U.S. Circuit Court of Appeals ruled today that President Trump can move forward with his a plan to defund "on-site" abortion facilities by an estimation of nearly $60 million.
The "Protect Life Rule" was introduced by Trump as a fulfillment of one of his campaign promises. The initiative proposes requires healthcare facilities that also provide abortion services and are receiving federal funds under Title X to separate out their abortion program from their healthcare services.
This is a plan widely (and correctly) identified as a way to strip taxpayer funds from Planned Parenthood. Organizations like the nation's largest abortion provider have traditionally been allowed to house their healthcare and abortion services under one roof. Prolife advocates have long complained that this only emboldened Planned Parenthood to use public funds for abortions although they claim they only use "private funds".
Politico very helpfully reports that the panel of ruling judges had been previously appointed by Republican administrations.
A panel of three judges, all appointed by previous Republican presidents, said the administration will likely prevail in the legal battle over the Title X family planning program since the Supreme Court held up similar Reagan-era rules almost 30 years ago, though they were reversed by the Clinton administration before taking effect.

"Absent a stay, HHS will be forced to allow taxpayer dollars to be spent in a manner that it has concluded violates the law, as well as the Government's important policy interest in ensuring that taxpayer dollars do not go to fund or subsidize abortions," the judges wrote in a 3-0 opinion.

Barring further court orders, the Trump administration can enforce a rule finalized this spring that strips federal Title X funding from any clinic that provides abortions or abortion referrals.
Of course, Politico wants to make sure we know that millions of low-income families will be tragically affected by the ruling.
The administration and anti-abortion movement have celebrated the rules for blocking tens of millions of federal dollars to Planned Parenthood, which serves a large portion of the 4 million low-income patients receiving family planning and health services through the program.
We'll have to wait patiently to hear opinions and comments from the thousands or millions of low-income children who may get a shot at life because of the ruling.
Lifesite News says the President of the Susan B. Anthony List describes the ruling as a "victory".
"This ruling is a victory for President Trump and the majority of Americans who do not want to fund the abortion industry with their tax dollars," said Marjorie Dannenfelser, President of the Susan B. Anthony List. "The Protect Life Rule simply draws a bright line between abortion and family planning, stopping abortion businesses like Planned Parenthood from treating Title X as their private slush fund without reducing funding by a dime. Similar regulations were upheld by the Supreme Court nearly three decades ago. We are encouraged by this news and confident the Trump administration will prevail."
A spending package provision to block the "Protect Life Rule" has been passed by the House of Representatives but critics are skeptical of it's chances of passing the Senate.
Because the abortion lobby seems to have no sense of irony or self-awareness, some states have already indicated they would pull out of  the Title X program if the ruling is fully enacted.
Nearly two dozen states, mostly led by Democrats, as well as provider and progressive advocacy groups, have filed numerous lawsuits to overturn these rules. Some states challenging the rule, including Oregon and Washington, have said they will withdraw from the Title X program if the new rules take effect, potentially forfeiting millions of dollars.
Oh, gosh…you won't take my tax dollars anymore? We're all broken up about that.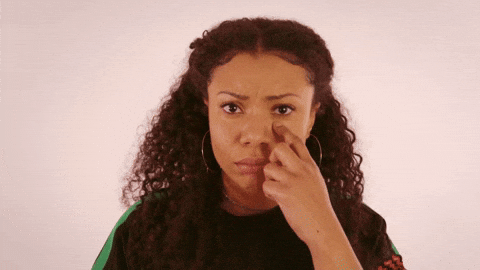 Planned Parenthood President Dr. Leanna Wen calls the move "devastating".
The Trump-Pence administration's gag rule is unethical, illegal, and harmful to public health. The news out of the 9th Circuit this morning is devastating for the millions of people who rely on Title X health centers for cancer screenings, HIV tests, affordable birth control and other critical primary and preventive care.

"Planned Parenthood will not stand for this attack on millions of people across the country.  We will be immediately seeking emergency relief from the Court of Appeals. Planned Parenthood will not let the government censor our doctors and nurses from informing patients where and how they can access health care. We will continue to fight the Trump administration in the courts and alongside champions in Congress to protect everyone's fundamental right to health care.
She could  raise $60 million in a single day in Hollywood. Planned Parenthood is going to be just fine…unfortunately.