The 60th annual Grammy Awards will air Sunday night from Madison Square Gardens.
After the Weinstein scandal and subsequent ripple effect, the entertainment industry has been on virtue signaling high alert. As with any proper virtue signaling campaign, the movement got a hashtage – #MeToo. Actresses wore black on the Golden Globes red carpet as a form of protest (how edgy!) and appeared with female activists. The SAG awards went with an all female production crew and "equal pay" is all the talk in Hollywood these days.
However, even as more and more celebrities come forward to denounce the abuse and sexism they've turned a blind eye to for so many years, there are still corners of the industry that have yet to really confront the issue.
The music industry is notorious for it's misogynistic culture. Some of it is extremely obvious. Traditionally, the hip-hop and rap genres have been stunningly misogynistic. There is no shortage of examples of music that depicts women as prostitutes, sexual objects and "bitches".
Behind the scenes it's even worse. The general public may not have been paying attention to pop star Ke$ha's lawsuit against famed producer Dr. Luke, but it was groundbreaking case that may have at least cracked the door open on the entire culture of the music industry.
The "Tick Tock" singer has alleged that Dr. Luke (real name Lukasz Gottwald) raped her twice during their recording partnership and has used her contractual ties to him to "torment" her. The lawsuit is now in it's third year, part of the issue being that Ke$ha cannot release the music she's recorded without his approval, and Dr. Luke is not in the approving mood.
This might look like a typical he said/she said case, but much like Hollywood producers, music industry producers are typically male, wield a lot of power and influence and have a reputation for using that influence to manipulate and even abuse young talent. Dr. Luke has been a hitmaker for decades, but has also faced many rumors about his sexual harassment. So much so that when Ke$ha went broke trying to keep her lawsuit afloat, the likes of Taylor Swift and Adele stepped forward to pay he legal fees. The ladies of the industry seem to know what's up.
Another glaring issue the Grammys will have Sunday night is the nomination of the global megahit "Despacito" for Record of the Year. The record-breaking Latin hit featuring Justin Bieber is accompanied by a near pornographic video (shades of Robin Thicke's rapey hit Blurred Lines) and is basically as song about a guy who wants to make a hot woman perform oral sex on him before he "savages" her.
#MeToo? Hello? Anyone home?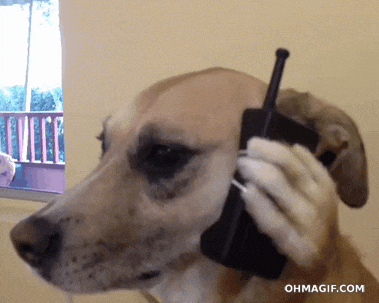 As so brilliantly pointed out my street artist Sabo's latest installation, the "concern du jour" of the entertainment industry only extends so far. If it affects the bottom line, most of the celebrity elite will turn away and pretend they never saw a thing. They're happy to glorify – or at least tolerate – known harassers and rumored rapists without so much as blinking an eye as long as the paychecks keep rolling in.
As famous singers and artists continually and publicly condemn the values and opinions of at least half the country, in the same breath they will praise each other for their courage even as they turn their backs on the misogyny and pedophilia in their own ranks. 
Will the Grammys stage on Sunday night become yet another platform for the disgusting and disturbing hypocrisy of the entertainment industry?
Or will the Grammy elite at least have the self-awareness to avoid the subject altogether?
America will soon find out, but being that none of these people are very self-aware the 60th Annual Grammys are bound to be yet another exercise in self-pleasuring.