Senator Elizabeth Warren's (D-MA) presidential campaign is going nowhere fast – and new polling confirms it.
The Boston Herald reports on troubling news for Warren from her home state:
An Emerson College poll released Sunday has Vermont U.S. Sen. Bernie Sanders leading with 26 percent, followed by former Vice President Joe Biden at 23 percent. Warren is next at 14 percent, followed by South Bend, Ind., Mayor Pete Buttigieg at 11 percent, and no one else drawing double digits.

"This is a concern for Warren who at this time does not have a firewall in her home state, and her rival Sanders has a strong base in the Bay State," said Emerson polling chief Spencer Kimball.

The Emerson poll's relatively small sample size means it has a large margin of error: plus or minus 5 points for the Democratic contest results.

Scott Ferson, a Bay State Democratic consultant, said Warren's main worry should be how well Bernie Sanders, her presumed main competition for the party's left flank, is doing in the state that has elected her to the U.S. senate twice.

"Bernie Sanders and Liz Warren occupy the same space. … I don't know if there's enough oxygen for the two of them," Ferson said, adding that he expects one of the two to eventually fade and the other to draw many of their voters.
MA POLL: @BernieSanders leads Democratic #Primary followed by @JoeBiden @ewarren and @PeteButtigieg https://t.co/bRsZuAn3No pic.twitter.com/nqjdFOhB5H

— Emerson College Polling (@EmersonPolling) April 7, 2019
The poll was yet another indicator of the widening age divide within the Democratic party:
There continues to be a growing age divide among Democrats, with younger voters breaking for Sanders, and older voters breaking for Biden. Those 18-29 break for Sanders 52%, 15% for O'Rourke, and 10% each for Biden and Warren. Voters between the ages of 30-49 lean towards Sanders and Warren, receiving 27% and 22% respectively. Meanwhile 30% of voters in the age range of 50-64 favor Biden, Warren and Sanders follow with 14% and 13% respectively. Biden is most popular among voters over the age of 65, with the former Vice President receiving 33% of their vote. Mayor Pete follows with 16% of the vote and Sanders with 14%.
The Hill provides a silver lining for Warren, however:
Warren has consistently placed behind both Biden and Sanders in early state and national polls of the 2020 presidential race. However, she tends to have a higher percentage of voters without set opinions on her, leaving room for growth.
Warren's campaign has faced team resignations in recent weeks over her decision to not take high-dollar campaign contributions. Her campaign has also not yet released fundraising totals, which probably means she's not raising the money she needs to be a serious presidential contender.
That said, if it's true that Warren still has $10 million from her last Senate campaign then it's not time for her to sound the alarm bells just yet.
Still, not being able to gain traction in a state that elected her twice to serve in the U.S. Senate has to be concerning for her. For the rest of us, not so much.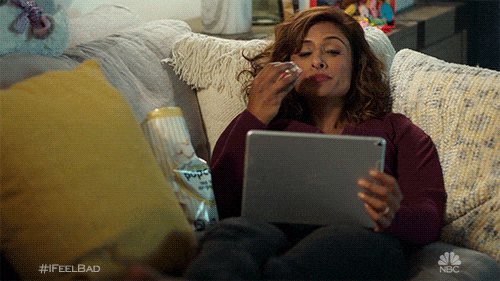 —————————-
—Sister Toldjah is a former liberal and a 15+ year veteran of blogging with an emphasis on media bias, social issues, and the culture wars. Read her Red State archives here. Connect with her on Twitter.–