When last we left you, 41-year-old Rosiane Santos found herself front and center with Falmouth, MA police officers after she assaulted a diner in a local Mexican restaurant because he wore a MAGA hat.
A quick recap:
A woman has been charged with disorderly conduct and assault and battery after she was seen yelling at and attacking a man wearing a "Make America Great Again" hat at a Falmouth restaurant.

[…]

Police say [Bryton] Turner was eating dinner at the Casa Vallarta Mexican restaurant with friends when [Rosiane Santos, 41] began yelling at him and pulling the hat with the Trump slogan off his head.

"They weren't really saying anything to her. All of a sudden, she got up and tried taking the hat off," said bartender Geo Macario.

Macario says he tried calming the woman down, but she kept going.
Video of the incident:
Watch: Woman arrested for assault & battery on man wearing a MAGA hat in Falmouth @NBC10Boston pic.twitter.com/MeknrJ07uL

— Perry Russom NBC10 Boston (@PerryNBCBoston) February 22, 2019
The woman told local news outlets that she was a "Brazilian immigrant" and claimed to be the real victim because she allegedly had been "discriminated for so many times in my life" and needed to take it out on someone.
But she left out one tiny yet important detail. According to ICE, she's in the country illegally:
ICE officials said Tuesday they had taken Santos into custody.

"Deportation officers with ICE's Fugitive Operations Team arrested Rosie Santos, an unlawfully present citizen of Brazil," a statement sent to Boston 25 News read. "Santos is facing local charges for assault and other offenses. She is presently in ICE custody and has been entered into removal proceedings before the federal immigration courts."
Oops.
The Massachusetts Immigrant and Refugee Advocacy Coalition was not pleased with this development and issued a statement to Boston 25 News:
"It's unfortunate that ICE has taken Ms. Santos into custody before her case is adjudicated in the courts. ICE interference disrupts our justice system and denies both sides the resolution they deserve.

As you can see in ICE's own report, ICE arrests of people in Ms. Santos' situation increased fivefold in the first two years of the Trump administration. That's a disturbing trend and bad news for our justice system."
I dunno. I mean, think about this:
You have a woman who is, per ICE, in the country illegally, who took it upon herself to commit assault and battery against a man because he supports someone who advocates curtailing… illegal immigration.
You'd think that would be the bigger issue, but maybe that's just me….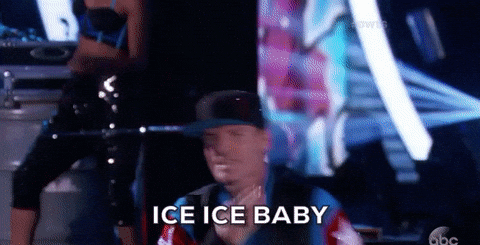 ————————————
—Sister Toldjah is a former liberal and a 15+ year veteran of blogging with an emphasis on media bias, social issues, and the culture wars. Read her Red State archives here. Connect with her on Twitter.–