If you felt the earth shaking a little bit today, don't worry. It wasn't an earthquake – it was all the people shaking their heads over CNN commentator Van Jones's absurd comparison of hate crime hoax perp Jussie Smollett to a Major League Baseball icon.
Via Fox News:
Moments after Chicago cops laid out their case against Smollett, the CNN pundit made the eyebrow-raising comparison during a conversation with anchor Kate Bolduan.

"This is the fall of an icon and I don't think people understand how important he has been in the black community. 'Empire' as a show, to have him as a beloved character, I think did a great deal to knock back homophobia in the black community," Jones said. "The fact that he has been celebrated and you see homophobia in the black community through his eyes on the show, this is a Jackie Robinson against homophobia."
Watch video of Jones's full remarks below:
What's happening with Jussie Smollett is devastating. We still don't know everything and we shouldn't rush to judgment, but this is a setback on so many fronts – race, homophobia… it's a tragedy beyond words in our community. pic.twitter.com/guoJbUXFml

— Van Jones (@VanJones68) February 21, 2019
You know, I could understand Jones being so distraught just purely on the grounds that Smollett's actions have set conversations on racism and homophobia in America back. As I said earlier this week:
As others have been quick to point out, Smollett – a gay black man – did an extreme disservice to those who truly are victims. Though he is one of many who have falsely reported a hate crime attack, his platform as a popular actor elevates his profile, and the damage from what he's done will last for a long time.
But to compare the disgraced "Empire" actor to a legendary sports hero like Jackie Robinson? I'm calling three strikes on this one.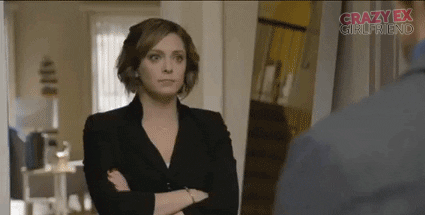 Daily Wire's Paul Bois puts the facts on the table:
Unlike Jackie Robinson, the first MLB player to break the color barrier in 1947, the 36-year-old Smollett has been working in the entertainment industry virtually unimpeded since childhood, during which he starred in such hit children's movies like "The Mighty Ducks" and "North." In adulthood, he has starred in Academy Award-nominated movies like "Marshall" and summer blockbusters like "Alien: Covenant." On "Empire," the actor allegedly amassed for himself a salary of $65k per episode (possibly more) — which he apparently felt dissatisfied with to the point of staging a hoax "hate crime" for publicity purposes. How this compares to Jackie Robinson, an American hero, is unclear at best.
Calling the comparison "unclear at best" is being charitable about it. There is no comparison.
By the way, we're still waiting, Rep. Alexandria Ocasio-Cortez.
RELATED: Don Lemon On Jussie Smollett: It Was 'Not His Fault'
—————————————-
—Sister Toldjah is a former liberal and a 15+ year veteran of blogging with an emphasis on media bias, social issues, and the culture wars. Read her Red State archives here. Connect with her on Twitter.–