A college professor has been outed for denigrating her students of conservative ideology, saying she refuses to work them on – and this is rich – a committee for civil discourse.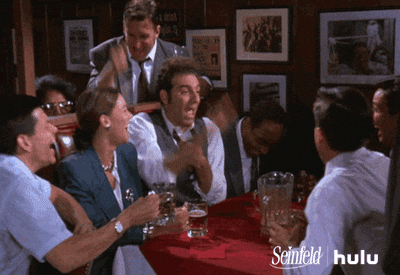 Campus Reform obtained an email sent from Professor Jenny McErlean of Siena College in which she slams conservative students, saying she can't bear to work with them and claiming they are a small minority and liars.
The email appears to be part of a broader discussion chain between Turning Point USA Chapter President Antonio Bianchi and a university alumnus. While the professor addressed her grievances to the alumnus, she also copied Bianchi on the email, which personally berates him and another conservative student for their activism.

"I believe [Bianchi] greatly exaggerates the number of 'conservative' students who agree with his position (they are a small band) and his description of them feeling threatened borders on the ridiculous," she wrote.

"I withdrew from the committee that has been formed to figure out ways of productive civil discourse on such matters – it was making me miserable thinking of how to work with students like Antonio!" she continued, noting that "this way I am free to protest at the conference, IF there is any protest."
Bianchi and his group had been working on bringing conservative activist James O'Keefe to speak on campus, which seemed to throw the professor into a tailspin of rage.
"Faculty will surely have forums that counter and are more inclusive on issues like free speech and gun rights the week before and the week after – but if no silent, sign-carrying wall of people is there to greet the conference goers I fear the message is that Siena is generally happy with the list of speakers and there will be no acknowledgment of how evil these organizations are!"
For his part, Bianchi responded to the revelation of the email firmly but gracefully.

The irony here is so rich and blatant it seems almost redundant to spell it out. The professor had been a member of a panel to promote 'civil discourse' but she seems to think that civil discourse can only be achieved when all parties agree on the issues.
Professor McErlean has decided that some issues are simply a non-starter. There is no doubt she's never even heard opposing views on the issues she's mentioned, and most certainly she has never taken a moment to actually listen to even just a few minutes of input from the media figures like O'Keefe.
McErlean's email can only be described as woefully pathetic for a college professor who is supposed to deal in information. Although her prejudice is clearly displayed here, it may have carried a bit more weight had she actually attended the committee and gone to hear O'Keefe speak before making her criticisms public. At least that way she comes armed with first-hand information
As it stands now, McErlean is nothing but a bully throwing a temper tantrum.