China's media regulatory office – the snappily titled "State Administration of Press, Publication, Radio, Film and Television of the People's Republic of China (SAPPRFT)" – has officially banned all depictions of hip hop culture on television, including tattoos, claiming hip-hop culture is "tasteless".
The move comes after video of rapper GAI – a winner of a popular reality show – were taken down from the Hunan network's YouTube channel. Hunan airs the competition reality singing show Singer.
The Chinese news outlet Sina released a statement from the SAPPRFT's director of publicity explaining that "Administration of Radio and Television invited guests should adhere to the "four absolutely not" standard, clearly required the program tattoo artists, hip-hop culture, subculture, funeral culture (decadent culture) do not." – Translation by Google Translate
Department director Gao Changli also outlined four "Don't" rules on Friday.
Absolutely do not use actors whose heart and morality are not aligned with the party and whose morality is not noble
Absolutely do not use actors who are tasteless, vulgar and obscene
Absolutely do not use actors whose ideological level is low and have no class
Absolutely do not use actors with stains, scandals and problematic moral integrity
Well, those aren't vague guidelines that could easily ensnare otherwise perfectly decent human beings.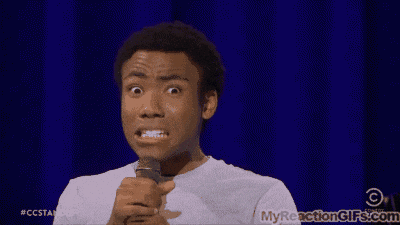 Rapper Mao Yanqi, aka VaVa, was cut from the variety show Happy Camp, according to Tecent News. Music by Triple H, an influential underground rapper, has also been removed from major streaming sites. And a contestant on the show Super Brian, which is not hip-hop related, even had his hip-hop style necklace blurred out.

Chinese social media has responded angrily to the ban.

"SARPPFT is so trashy! They didn't want to give Chinese hip pop singers any chance of survival! we can go back to ancient times," wrote one user on Weibo — China's equivalent of Twitter.

"How can a government with high culture have such childish logic?" asked another.
Somewhere right now there is a Democrat looking enviously upon the Chinese and wishing the government had the power to enforce similar rules on anyone whose version of taste and morality does not line up with their own.