What's a newly unemployed Comms Director/Press Secretary to do? Put on his red shoes and dance the blues, perhaps? Rumor has it Sean Spicer may be in negotiations with "Dancing with the Stars" to join the cast.
A source that Page Six calls a TV insider said Spicer's move to "Dancing with the Stars" "has legs," adding that DWTS reached out to him to inquire about it.
He certainly wouldn't be the first high-profile Republican to grace the DWTS stage. (Who can forget Rick Perry's lively turn?)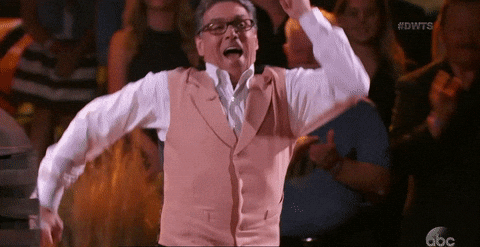 Though Spicer has thus far declined to comment, the news was well-received on Twitter:
How spicy is Spicer? "Habanera" spicy. https://t.co/2mG2FBG4r9

— Joe Cunningham (@JoePCunningham) July 26, 2017
Should Sean Spicer do 'Dancing With The Stars' @DancingABC? 🕺💃
Vote now https://t.co/CmcTxzRVcN pic.twitter.com/4s1gso6b3X

— The Tylt (@TheTylt) July 27, 2017
Some may wonder if "Spicey" will employ his infamous podium as a prop. (And Melissa McCarthy and SNL are likely salivating at the prospect.) Personally, I'm wondering, now that his former shoes have been filled by Scaramucci…will he do the Fandango?