There are self-owns, and then there are epic self-owns. The one performed by women's World Cup soccer champ Megan Rapinoe Tuesday night during an interview on Rachel Maddow's show falls into the latter category.
We'll get to that in a second. But first, some background.
In addition to being engaged in a very public war of words with President Trump, Rapinoe – one of the more vocal members of the women's team – has been an outspoken proponent of "equal pay." In fact, she and other members of the U.S. team filed a lawsuit earlier this year on the grounds that they were not being treated fairly by the league based on their gender:
Three months before beginning their defense of their Women's World Cup title, American players escalated their legal dispute with the U.S. Soccer Federation over equal treatment and pay.

Players filed a federal discrimination lawsuit against the federation Friday, alleging ongoing "institutionalized gender discrimination" that includes unequal pay with their counterparts on the men's national team.

The women's team has often championed equal rights issues and sought more equitable pay during collective bargaining two years ago.

"I think a lot of people look to us and our team and the collective voice that we have and what we've stood for, for inspiration and for power, and as an ally in this broader fight for equality and human rights, really," said winger Megan Rapinoe, a co-captain and veteran of 149 international appearances.
But as A.G. Hamilton wrote at National Review a couple of days ago, there is no equal pay discrimination issue at play here for the women's team:
In reality, relative to the men's World Cup, it was actually the women's teams that were being paid a much larger share of what they brought in. While [mainstream media] articles noted that the U.S. women's team brings in more money than the men's team, they all managed to ignore the more-relevant disparity in revenue: The men's tournament brought in over $6 billion in revenue in 2018, while the women's tournament is estimated to only have brought in $131 million in 2019. The prize pools are taken from those revenue totals. In other words, the women's prize pool was approximately 23 percent of their total revenue, while the men's prize pool consisted of approximately 7 percent of revenue. The winning men's players received only about four times as much as the winning female players, despite bringing in over 45 times as much revenue. These numbers should make it obvious that there is no substantive case that the women's team is underpaid relative to their male counterparts, but the media managed to ignore those facts.
Forbes.com's Mike Ozanian put it in even simpler terms in a piece he wrote on this issue back in March around the time the lawsuit was filed:
The men still pull the World Cup money wagon. The men's World Cup in Russia generated over $6 billion in revenue, with the participating teams sharing $400 million, less than 7% of revenue. Meanwhile, the Women's World Cup is expected to earn $131 million for the full four-year cycle 2019-22 and dole out $30 million to the participating teams.
In short, if you can bring in the revenue, you can bring more money into your own pocket – and it doesn't matter what your gender is.
In the interview segment from Tuesday night, Rachel Maddow noted that in the World Cup championship game, the fans started "equal pay" chants in the stands. She asked Rapinoe how soccer fans could get more involved in helping the players in their fight. Here's what Rapinoe said:
"Fans can come to games. Obviously, national team games would be a hot ticket. But we have nine teams in the NWSL. You can go to your league games. You can support that way. You can buy players' jerseys, you can lend your support in that way. You can tell your friends about it, you can become season ticket holders. I think in terms of that, that's the easiest way for fans to get involved."
Watch video of her response below:
Megan Rapinoe on how fans can support the fight for equal pay: Come to games, buy jerseys, become season ticket holders, tell your friends about it. pic.twitter.com/Zooy7C3tEy

— MSNBC (@MSNBC) July 10, 2019
Her answer prompted some rather obvious questions and comments:
Is she saying let capitalism work?

— zulu (@zulu_sword) July 10, 2019
Well she figured it out. More revenue equals more pay

— JMH🇺🇸 (@eaglehaslanded8) July 10, 2019
Wait, so has she actually realized that the things listed there is what leads to a higher pay? There isn't some massive sexist corporate entity who hates women. This is about how popular something is with fans and what they are willing to pay for it

— Wes (@wesman0615) July 10, 2019
So the "fight" for equal pay involves the activity generating revenue? I think that's how our current system works. I thought they were claiming this was based on some gross injustice that's intentionally being carried out against female athletes because of their gender?

— sousa0711 (@sousa0711) July 10, 2019
Maybe math is just too hard for Rapinoe and her teammates. Either that, or wallowing in perceived victimhood just comes natural to so-called "progressive" women. Either way, Rapinoe has undercut her own argument regarding supposed pay discrimination based on gender, proving to anyone not looking to bask in Woke Glory™ that all of this has been more about narcissistic grandstanding and virtue signaling on her part than anything else.
Now if you'll excuse me, I'll get back to my tea.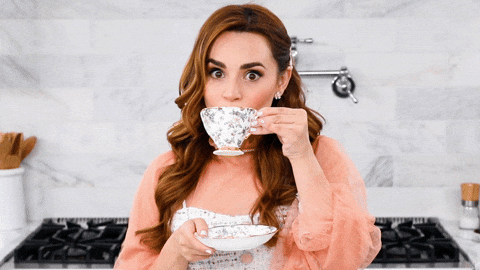 Related–>> The U.S. Women's National Soccer Team Really Doesn't Want 'Equal' Pay (Although I'm Not Sure Their Fans Know That)
———————–
— Based in North Carolina, Sister Toldjah is a former liberal and a 15+ year veteran of blogging with an emphasis on media bias, social issues, and the culture wars. Read her Red State archives here. Connect with her on Twitter. –