I've made it perfectly clear that I'm no fan of Donald Trump, but I can't help but shake my head every time the mainstream media works itself into a frenzy to give credence to his frequent "FAKE NEWS!" taunts. The latest "Watch us score on our own goal!" ridiculousness comes from the New York Times, which breathlessly reported that UN Ambassador Nikki Haley had spent $52,701 on curtains for her official residence in New York City, and was spending $58,000 per month on rent there.
The story was complete bovine excrement — as revealed by the text of the article itself:
A spokesman for Ms. Haley said plans to buy the curtains were made in 2016, during the Obama administration. Ms. Haley had no say in the purchase, he said.
Yep. The fancy curtains (apparently they cover a large window with a view of the New York City skyline and include hardware and motors to open and close them) weren't her decision. Regarding the rent, Haley's predecessor Samantha Power stayed on the 42nd Floor of the Waldorf Astoria at over twice the cost — $135,000 per month. The decision to move the residence out of the Waldorf Astoria and into the current location was made during the Obama administration (the hotel was sold to "a Chinese insurance company with a murky ownership structure" and there were concerns about security), and decorating issues like these curtains were part of that.
https://twitter.com/kylenabecker/status/1040573055012102146?ref_src=twsrc%5Etfw%7Ctwcamp%5Etweetembed%7Ctwterm%5E1040573055012102146&ref_url=https%3A%2F%2Fredstate.com%2Fstreiff%2F2018%2F09%2F14%2Fcheap-hit-nikki-haley-blows-fakenews-new-york-times%2F
How large and luxurious should our ambassadors' living quarters and offices be? That is a fair and valid question, especially considering taxpayer funds are at stake.
But that's not how the Times framed the story.
"Nikki Haley's View of New York is Priceless. Her Curtains? $52,701" was their original headline.
The headline now reads "State Department Spent $52,701 on Curtains for Residence of U.N. Envoy."
Quite the difference, hmm?
And this correction has been added to the article:
Editors' Note: September 14, 2018

An earlier version of this article and headline created an unfair impression about who was responsible for the purchase in question. While Nikki R. Haley is the current ambassador to the United Nations, the decision on leasing the ambassador's residence and purchasing the curtains was made during the Obama administration, according to current and former officials. The article should not have focused on Ms. Haley, nor should a picture of her have been used. The article and headline have now been edited to reflect those concerns, and the picture has been removed.
The article and headline "created an unfair impression"? No kidding.
New: The New York Times has updated its story on @nikkihaley: "An earlier version of this article and headline created an unfair impression about who was responsible for the purchase in question." pic.twitter.com/GQg7Bj0qfv

— Oliver Darcy (@oliverdarcy) September 14, 2018
Of course, it's been characterized as "conservative outrage."
That's a big editor's note up top the NYT Haley story following lots of conservative outrage. https://t.co/nGykfPnRAN pic.twitter.com/GEVxBWEqQk

— Eli Yokley (@eyokley) September 14, 2018
Democrats naturally pounced on this story. Rep. Ted Lieu (D-CA) called for an investigation into Haley's spending, even though the original article showed it wasn't her decision. He's been defending himself this afternoon by saying he's just objecting to the excessive spending, but again, here's the tweet calling for "an oversight hearing State Department spending on Nikki Haley and her deputy."
This is not okay. As a Member of the House Foreign Affairs Committee, I call on @HouseForeign Chairman @RepEdRoyce to hold an oversight hearing on @StateDept spending on @nikkihaley and her deputy. https://t.co/c2ipX1s79d

— Ted Lieu (@tedlieu) September 14, 2018
The press has a valuable function as a watchdog regarding government spending and ethics. I'd honestly like to know more about these $50,000 curtains and whether they were really necessary. But framing the attack like this to unfairly center on Haley has both given oxygen to the "Fake News!" defense against all Trump critics and simultaneously makes it harder to get any substantive action on what may very well be an example of excessively wasteful spending.
Congratulations, NYT. You played yourself.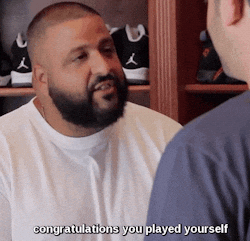 Follow Sarah Rumpf on Twitter: @rumpfshaker.