This just keeps happening.
Kayleigh McEnany had quite the impressive presser today. As my colleague Sister Toldjah reported earlier today, one exchange that really tweaked the journalists in the room was McEnany's truthful retort that many in the media seemingly want churches and other religious institutions to remain closed.
It didn't end there though. Before she ended the presser, McEnany decided to revisit some questions that she felt were still unanswered by the press regarding the Michael Flynn case. The result was total domination.
We need a national day of remembrance for the reputations of journalists that died while in the line of the Press Secretary's fire.

May they all Rest In Peace.pic.twitter.com/4CxqeRmVOZ

— BDW (@BryanDeanWright) May 22, 2020
Pour one out.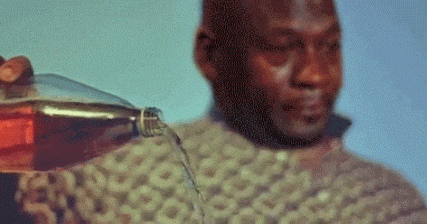 McEnany didn't just come with facts this time. She came with slides that spelled out the pertinent questions surrounding the Obama administrations actions. Why was partisan opposition research, funded by the DNC and Hillary Clinton used as an excuse to spy on the Trump campaign? Why were political operatives like Susan Rice, Joe Biden, and even the then Treasury Secretary unmasking members of Trump's incoming cabinet? Who illegally leaked the Flynn-Kislyak call to the press? Why was the DOJ not even in the loop at first, having to hear about the issue from Barack Obama himself?
McEnany kept going, pressing the journalists in the room to answer for why they have no curiosity in what would be a major scandal if it involved a Republican administration doing the targeting.
This tweaked several in the room, and you can hear one try to interrept her. He claims that Flynn was "never masked," apparently thinking that was some kind of gotcha. In reality, Flynn was both masked at times and not masked when it came to the Flynn-Kislyak call. That is not exculpatory for the Obama administration, but further shows the corruption that went on. Be sure to check out my post on that issue for more background on that.
You'd think these journalists would learn to stop poking at McEnany. But they keep kicking the bear and getting mauled. It's a rough scene.