If you had listened to the mainstream media predictions regarding the state of Florida going back to March, you'd probably be under the impression that they should be on the verge of collapse about now. We saw all sorts of insane statements, from the claim that they'd have nearly 500,000 hospitalizations, to the idea that they'd end up worse than Italy.
Most of this came from the New York media, which was desperately seeking to deflect from their own government's vast failures at the time. You see, Florida was going to kill everyone's grandma for not closing the beaches, but the infection spreading machine that is the New York subway was no big deal and totally essential. In reality, this was all politics. Florida is a red state so they must be framed as doing terrible things despite there being no objective evidence of such.
Now Gov. DeSantis is fighting back with a brutal presentation of the facts, taking on many of the false predictions about his state. Sports commentator Clay Travis hilariously intertwined DeSantis' words with a claim by Peter King that the governor was a "day late and $40 short," deserving of no credit.
Here's Florida's @GovRonDeSantis dunking on @peter_king who came on @outkick and said DeSantis had done a horrible job. Enjoy the audio: pic.twitter.com/1l4eOHMzyi

— Clay Travis (@ClayTravis) May 3, 2020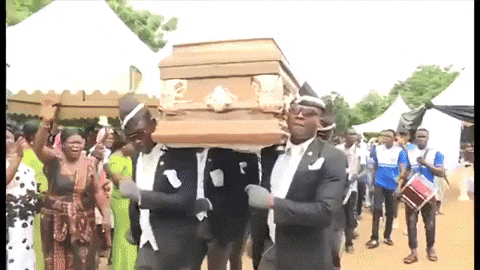 Just brutal.
As DeSantis points out, Florida did not become the next New York. In fact, they didn't even become the next Connecticut. Florida's deaths and hospitalizations per 100,000 people pale in comparison to many other states, all of which had far more draconian lockdown measures. As I opined in a recent opinion piece, perhaps that should be a clue that the lockdowns are not the chief factor in containing the spread of the disease? But that would require too much critical thinking from those who are primarily relying on their emotions (or fear of electoral consequences) to make policy decisions.
In one stunning part of the fact-check, DeSantis shows a graphic where the Tampa Bay Times predicted that Florida would have 465,000 hospitalizations by the fourth week of April. In reality, they ended up with only 2,111, and that's while opening public areas and getting people back to work. The magnitude by which these predictions were wrong is just laughable, to the point where you could have had your five-year-old pick a number between one and ten and still been closer.
It's almost as if the "experts" in our media are not actually experts at all? They've been wrong throughout this pandemic, yet there are never any corrections, only more hysteria and claims of doom. That their credibility has completely evaporated is one of the sweeter aspects of the Trump era.
DeSantis is a guy to watch for in the future. I suspect he's eying a 2024 run and the way he's governed Florida in the midst of these polarizing times will play well for him down the road.