Given we are in the midst of a pandemic caused by China's corruption, it's important to remember that one current candidate for president has a son who's deeply tied to China's corruption. While the mainstream media won't ask Joe Biden about it, a local news station did manage to broach the subject of his son's business dealings yesterday.
For background on some of the issues here between Hunter Biden and China, be sure to click here and here. The short version is that the former VP's son received millions in Chinese investments, was placed on the board of a Chinese company, and was involved with several figures current being targeted by the FBI.
When asked whether those things would pose a risk to his campaign, this was the elder Biden's answer.
JOE BIDEN: "My son's business dealings [in China] were not anything what everybody that he's talking about, not even remotely, number one."pic.twitter.com/cDhQCgNFLh

— Trump War Room – Text TRUMP to 88022 & get the APP (@TrumpWarRoom) April 28, 2020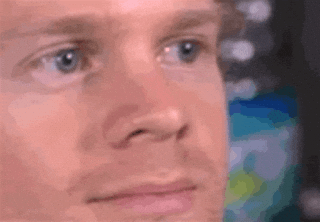 I have no idea what I just heard. I could try to parse it out and translate it, but I wouldn't know where to start.
This is yet another example of Biden being unable to complete a sentence. You'd think when someone levels a criticism like that, they were exaggerating, but no, this dude can literally not complete a sentence when he's not reading from a teleprompter.
As an overarching commentary, I'll just say that Hunter Biden's dealings in China are a big issue for Joe Biden, whether he wants to admit it or not. We are currently in a mode of opposition toward the communist state that we haven't been in for decades. The American people are finally waking up to the dangers China poses, whether we are talking economics, health, or national security.
As I wrote previously, China loves them some Joe Biden. The fact that his son is getting bankrolled by communists won't go unnoticed during this campaign and more and more people question the CCP and their proxies. Joe Biden may losing his mind, but he'll still have to answer for all this. Trump will make sure of it.