Senate Minority Leader Chuck Schumer, D-N.Y., speaks to reporters about the possibility of a partial government shutdown, at the Capitol in Washington, Tuesday, Dec. 18, 2018. Congress and President Donald Trump continue to bicker over his demand that lawmakers fund a wall along the U.S.-Mexico border, pushing the government to the brink of a partial shutdown at midnight Friday. (AP Photo/J. Scott Applewhite)
With the House getting ready for a full vote on impeachment, the Senate is becoming more front and center. This has led to all sorts of gnashing of teeth from the anti-Trump coalition (see Never Trumpers Are Shocked to Learn that the Impeachment Process Doesn't Cease to Be Political When It No Longer Favors Them). Apparently, these people think they get to act like partisan maniacs until Republicans are in charge, then it all has to be fair and bi-partisan.
Now, Sen. Chuck Schumer is getting in on the act, releasing a series of demands for Mitch McConnell in the Senate.
New: Chuck Schumer writes a letter asking Mitch McConnell to call up Mick Mulvaney and John Bolton, among others, to testify at the Senate impeachment trial of Donald J. Trump. pic.twitter.com/lmH5PX81sQ

— Sahil Kapur (@sahilkapur) December 16, 2019
In the letter, Schumer makes a series of demands for supposed fairness, including allowing Democrats to call multiple witnesses while being given equal treatment across the board. He cites the rules from Bill Clinton's impeachment as historical precedent, which is ironic given that Schiff's House investigation completely threw out all the old norms and procedures in order to block Republicans from doing anything. But now we are supposed to look to the past and stick with the old rules?
I'm trying to think of a good reaction to Schumer's letter. Wait, here's one.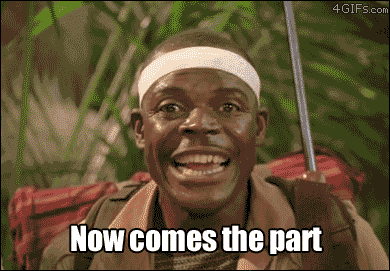 Schumer is part of the same party that didn't let Republicans call a single witness in the House's impeachment inquiry. Republicans were routinely shut out of testimony, weren't allowed to release transcripts, and had to deal with constant, orchestrated leaks. At no point did Adam Schiff, empowered by Nancy Pelosi, act fairly or impartially. Perhaps Schumer should have spoken up if he felt norms were being violated. Instead, he sat back and supported what was going on. The idea that Republicans should now bend the knee and give the Democrats anything they want is laughable.
What goes around comes around.