President Donald Trump walks across the South Lawn as he arrives at the White House, Sunday, June 30, 2019, in Washington. Trump returns from a visit with South Korean President Moon Jae-in and North Korean leader Kim Jong Un at the border village of Panmunjom in the Demilitarized Zone between North and South Korea as well as the G-20 summit in Osaka, Japan. (AP Photo/Andrew Harnik)
Has a story ever blown up this much in such a short period of time?
We are less than a week removed from accusations of Trump committing "treason" and panel discussions on him being executed. Things have turned in a massive way though. We found out there was no quid pro quo or threat of withholding aid in the call to Ukraine. While that originally was a marker laid down by House Democrats, they decided to move ahead with impeachment even in its absence.
Then, like he had planned it or something, Trump says "sure, I'll release the transcript," essentially calling their bluff. Was this all an elaborate trap? Or at the very least, did Trump take advantage of a situation that presented itself? It sure is starting to seem that way.
It's getting worse for Democrats though. After Trump promised to release the transcript, the goalposts suddenly moved to needing the entire complaint even though it is likely nothing but third hand conjecture. What does Trump do? Instead of fighting them, he green-lights its release as well, signaling there's nothing really there.
NEWS: The White House will release the *full whistleblower complaint* and accompanying IG report to Congress, per @nancook: https://t.co/VAhT2qpdxH

— Kyle Cheney (@kyledcheney) September 24, 2019
This feels like the Mueller report all over again, where Democrats and the media were sure it contained evidence of collusion. Then, unexpectedly, Trump didn't end up claiming executive privilege over any of it. It turned out to be a total dud, made only worse by Mueller's public testimony on the matter.
Now, a new report says that the Intel Inspector General who took the complaint found the whistle-blower had significant political bias in favor of a "rival candidate" of Trump. That will be included in his report.
BOMBSHELL: Intel Inspector General Found Whistleblower Had 'Bias' In Favor Of 'Rival Candidate' Of Trump, Report Says https://t.co/2pJhAy1VX6

— The Daily Wire (@realDailyWire) September 25, 2019
"A senior Trump administration official told Fox News late Tuesday that the administration will release a document showing the intelligence community inspector general found the whistleblower who leveled an explosive accusation against President Trump concerning his talks with Ukraine had 'political bias' in favor of 'a rival candidate' of the president," Fox News reported. "The official did not identify the name of the rival candidate. Separately, a senior administration official told Fox News the White House has been working as quickly as it can to release to Congress the whistleblower complaint involving President Trump's conversations with the leader of Ukraine, as long as it's legally possible."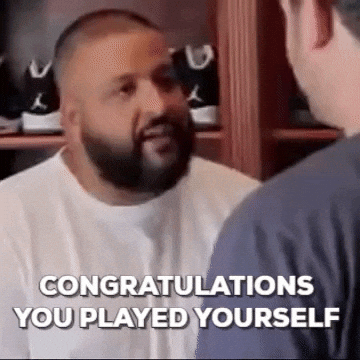 I'm not normally a believer in Trump being anything other than a bull in a china shop when it comes to his political moves, and in many ways, that's served him well. But this sure feels like he's playing chess and everyone else is playing checkers.
The moment Pelosi announced the impeachment inquiry, they had campaign videos ready to go and Trump was on Twitter saying he's releasing everything. He's either about to incriminate himself or he's just called their bluff in epic fashion. Right now, according to current reports about what's actually in the complaint, the latter seems the most probable.
We may be witnessing the most savage troll in political history.
————————————————
Enjoying the read? Please visit my archive and check out some of my latest articles.
I've got a new twitter! Please help by following @bonchieredstate.