I am not a veteran – Viet Nam ended when I was a junior in high school. My son is in the Army: 160th SOAR (Airborne). One of my brother Knights of Columbus was laid to rest this week. The things you learn about veterans never fails to amaze me.
The Pilot
Ray was part of ROTC in college and received a USAF commission after graduating. He flew F-4 Phantoms, including missions while stationed at Da Nang.
After Viet Nam, he was stationed in Germany and flying training missions. On one, his plane malfunctioned while they were flying supersonic and they had to eject. It killed his co-pilot and it should have killed him.
Despite having among other injuries a broken collarbone, a broken leg, and his other knee wrecked, he managed to climb into his lifeboat – which his doctors said was impossible with his injuries – and was rescued. He retired as a Major.
The Marine and Soldier
Not two people – one. I rode to the burial with another fellow Knight who served 7 years as a Marine and then 25 years in the Army, retiring as a Sergeant Major. He has been through jump school and served in various deployments including in intelligence, so he has seen it all.
While deployed in Afghanistan, he was driving in a convoy that was attacked. The little bit he shared with me gave me chills. At the end of it, he was tagged as someone who wouldn't survive. One side of his skull was blown off and he had severe burns.
Obviously he did survive – after spending 2-1/2 years at BAMC (Brooke Army Medical Center). His left arm and leg are paralyzed, but he leads a fairly normal life. He frequently speaks at Fort Hood and Fort Sam Houston and elsewhere about traumatic brain injury, as well as spending a lot of time getting studied by doctors who don't know how he survived.
Among his many decorations are the Silver Star, the Bronze Star with Valor, three Purple Hearts, various Commendation and Achievement medals, etc. It wouldn't surprise me a bit if he received additional recognition later. I told him he's not tall enough – when he wears the medals instead of the ribbons he practically tips over.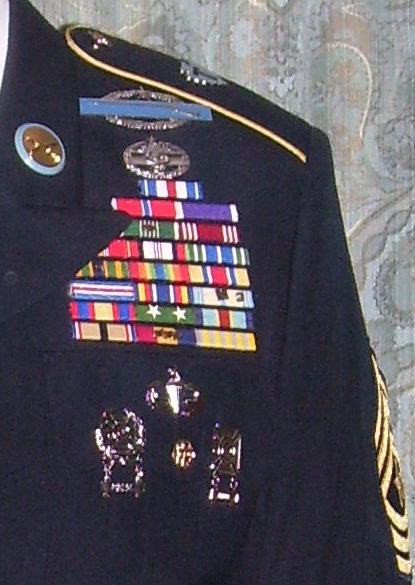 Fort Sam
The burial was in the Fort Sam Houston National Cemetery, which is 150 years old. According to the gentleman there who led the ceremony, there are over 157,000 gravesites there with 16-18 added per day. It's mind-boggling!

We'd all do well to try to get to know some vets better. They tend to hate talking about themselves, but they have amazing stories. Thanks to damn terrorists, it's not as easy as it used to be to send gifts to places like BAMC or Walter Reed, though you can probably send cards to be handed out.
There are all sorts of organizations that support veterans, such as the Gary Sinise Foundation. I had a chance to see the Lt Dan Band in San Antonio four years ago and loved it. If you ever get the chance to see them, take it! He is the rare Hollywood person who is not a d-bag. Here's a picture from the show we saw. He stops frequently to talk about veterans in his family and in his wife's. The dogtags he wore in "Forrest Gump" are the ones his brother-in-law wore as a medic in Viet Nam.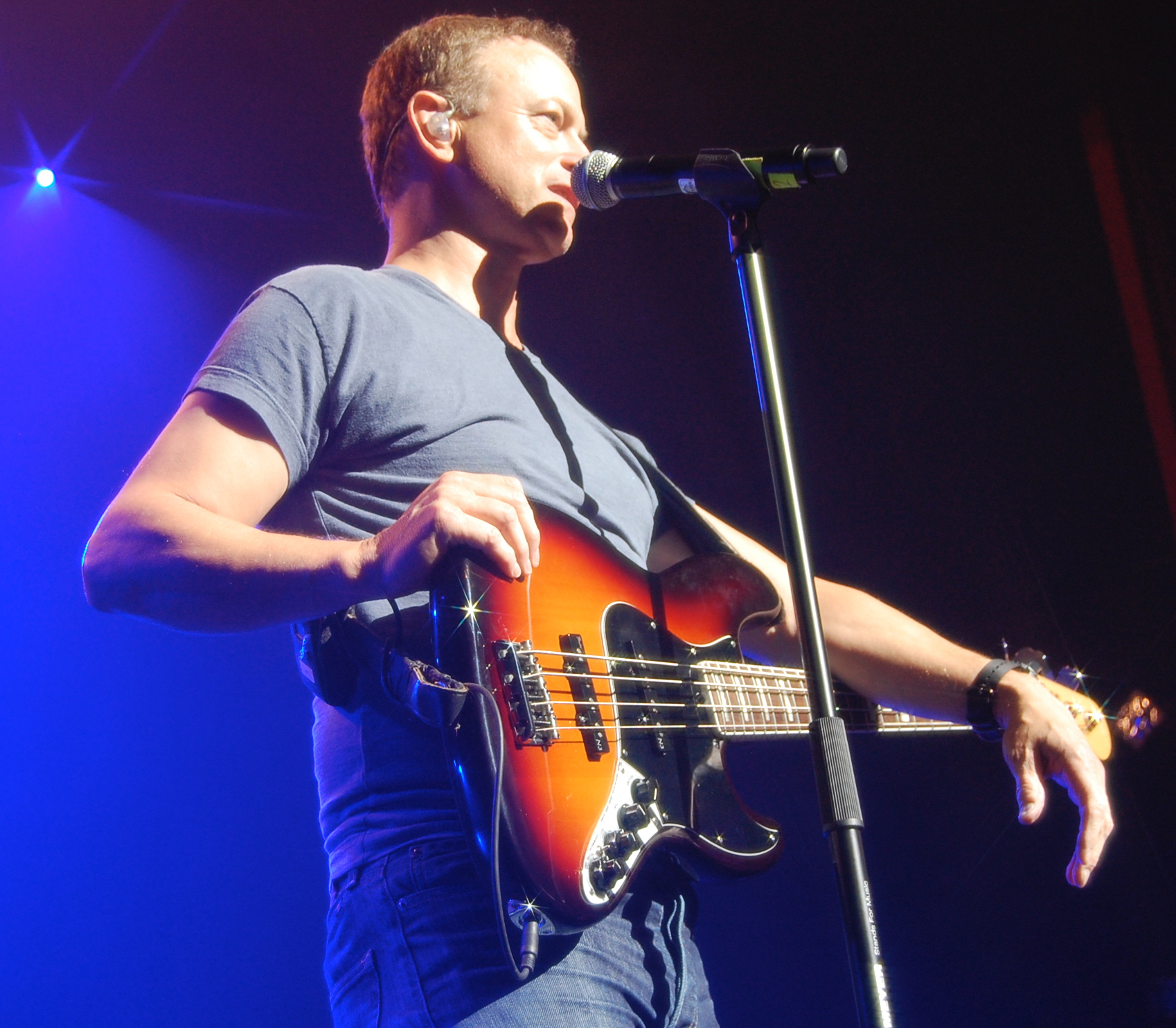 I recently learned about an innovative effort called Operation Zero, whose goal is to reduce veteran suicides to the same level as the rest of society. You can send cards or care packages to currently deployed troops via anysoldier, which I've used for years. Feel free to add your own favorite stories or sites in the open thread below.
Have a great 2018, and I hope I've done a little bit to add to your appreciation of our veterans.