Another week, new polling.  In previous weeks, we've looked at polling in Taylor Swift lyrics, Archer GIFs, and Arrested Development. This week, Quinnipiac polling and Parks & Rec GIFs.
Let's see how the democrats are doing.
The Overall Democratic Field
They're a very cool grip that's killing it with the young people.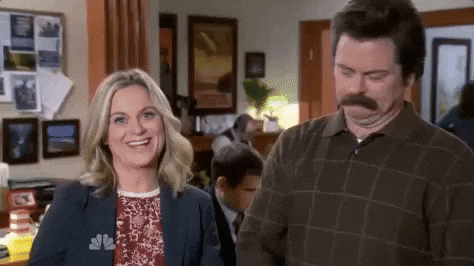 First Place- Joe Biden (34%)
Once again, Uncle Joe comes out on top. The voters seem to like him as much as Leslie Knope does.
https://giphy.com/gifs/parks-obsession-knope-mJc9asLAoA3m0
https://giphy.com/gifs/parks-obsession-knope-oPTq2fSClAJ3y
Second Place- Elizabeth Warren (15%)
Well, that's a huge gap between first and second place. Maybe it's because she basically painted the murals in Pawnee City Hall. If she doesn't get a White House, gig, though, I know somebody else who might be hiring.
https://giphy.com/gifs/mygifs-parks-ken-hotate-OYhWnpUCADXOM
Third Place- Kamala Harris (12%)
Just a bit behind Warren, we've got Kamala Harris. Half of the people she's put in jail are like:
https://giphy.com/gifs/parks-and-recreation-rec-aziz-ansari-lXoHBiHGYKHHq
Fourth Place- Bernie Sanders (11%)
Just one point behind Harris, we have the man who doesn't understand math. May I suggest a new campaign slogan?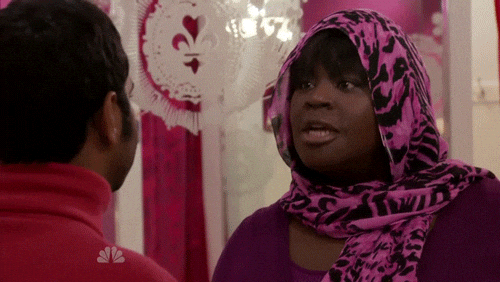 BUT WAIT!
"Don't know" came in at 12%, showing us just how passionate people are about their choices.