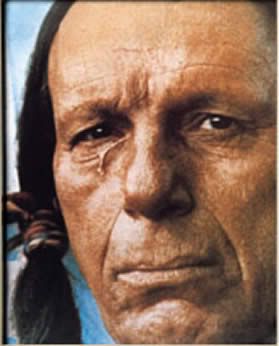 Seems the "Crying Indian" ad had no affect on the left this weekend, as chronicled by Jenny Erikson in DC today.
Yeah, the whole nation is "proud" of Obama's supporters today, or would be, I'm sure, if the MSM told the real story.
Thanks Jenny, sorry you had to see America at it's worst thanks to "Hope and Change". Hope the rest of your trip to DC was nicer than today.
Also via Hot Air;