Saturday marks the fortieth anniversary of Chappaquiddick. It seems that every fifth anniversary a few journalists and conservatives re-visit the events of that fateful night to commemorate the tragic death of Mary Jo Kopenchne and piece together evidence to better understand what really occurred.
This anniversary is a special because it may be the last anniversary of any significance. Many of the characters have passed away. Time is eroding memories. Soon, all that we have to offer posterity is the present record and it is incomplete.
No one wishes to impugn the character of an ailing man, but time is growing short. Mary Jo Kopechne is inextricably linked to Ted Kennedy and, as Ted Kennedy fades into that good night, so will the memory of Mary Jo Kopechne.
The sordid details of that night abound. It is not my intent to elaborate, but to bring attention to this fortieth anniversary to help those brave souls who have courageously labored to unearth the truth. But for those who may have forgotten, a summary.
On a small island off Edgartown, Martha's Vineyard called Chappaquiddick, a bunch of powerful married men, associated with the Kennedy clan, threw a party for loyal young female staffers known as the "Boiler Room Girls". One of those girls was a former school teacher named Mary Jo Kopechne.
At some point that night, Kennedy left the party to supposedly drive Mary Jo to the ferry landing, so she could go home. However, a police officer saw Kennedy's Chrysler at an unrelated location and his car was heading away from the ferry landing when it inexplicably careened off of Dike Bridge.
Dike Bridge is a tiny wooden bridge spanning a little muddy causeway on Poucha's Pond. The deepest point of the causeway is only eight feet. Kennedy emerged from the waters after the crash and walked back to the party. He passed an emergency telephone and many lit houses along the way, including one that was only yards from bridge. He sought no help. Back at the party, he huddled with two lawyer pals. Kennedy decided to flee to his hotel room in Edgartown.
The last ferry to Edgartown left earlier that night, so Kennedy swam nearly a mile across the channel into Edgartown and walked to his hotel room. That evening Kennedy made sixteen long distance phone calls to aides and advisors. He left his hotel room only once, to complain to the hotel manager about a noisy party. He then went to bed.
When Kennedy awoke, he ordered two newspapers, called a friend to discuss a boat race, and ate a leisurely breakfast with advisors. He then returned to Chappaquiddick, where he called his lawyer from a pay phone. After that conversation, he finally called the authorities. By that time, two local fishermen saw the upside down Chrysler in the shallow waters and had already alerted the police.
Ted Kennedy did all of the above, while the corpse of Mary Jo Kopechne, the woman he killed, was left to rot on bottom of Poucha's Pond. Till this day, no plausible explanation of the facts has been given; no apology has been offered.
What ensued was nearly as bad as the incident itself. A relentless effort to silence, suppress and destroy those who possessed or sought the truth has been going on for forty years. It's time to set the record straight.
For those silenced like the "Boiler Room Girls". After a night with Kennedy's advisors and confidantes, each girl lawyered up. By the time the sheriff arrived to question them about the death of their friend, not a single girl would cooperate. Fear of retribution was too great.
For those suppressed like John Farrar. Farrar was the scuba diver at the scene who believed that Mary Jo was trapped in an air bubble. The positioning of her body, hands and mouth provided strong evidence that Mary Jo struggled to survive in air bubble that formed in the back seat of Kennedy's Chrysler. Mary Jo may have been alive for as long fifteen to thirty minutes before she drowned. She could have been rescued. Farrar's testimony was suppressed. Mary Jo's body was flown out of Massachusetts by Kennedy's people before an autopsy could be performed.
For those destroyed like Leo Damore. Damore wrote 'Senatorial Privilege: The Chappaquiddick Cover-up'. Damore was a dogged investigator and a local guy with ties. For his efforts, he was ostracized and blacklisted. Few in the publishing world wanted to take the risk of associating with him. On October 4, 1995, depressed and destitute, Damore put a pistol to his head and blew his brains out.
And for Mary Jo Kopechne, herself, and her family.
This is the other legacy of the Ted Kennedy. The one that won't get reported over the course of the next year as Kennedy struggles with his cancer. Kennedy will be lionized. The old adage that – ignoring a problem won't make it go away – may prove meritless.
There is little time for Kennedy to provide an explanation. There is little time for Kennedy to issue an apology. There is little time for survivors to leave their testimony for posterity. This is high time for journalists and historians to listen to the voices of those long suppressed before they are gone.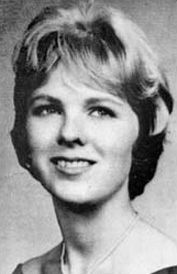 This may be the last best chance to find the truth. May Mary Jo Kopechne and her family finally rest in peace.