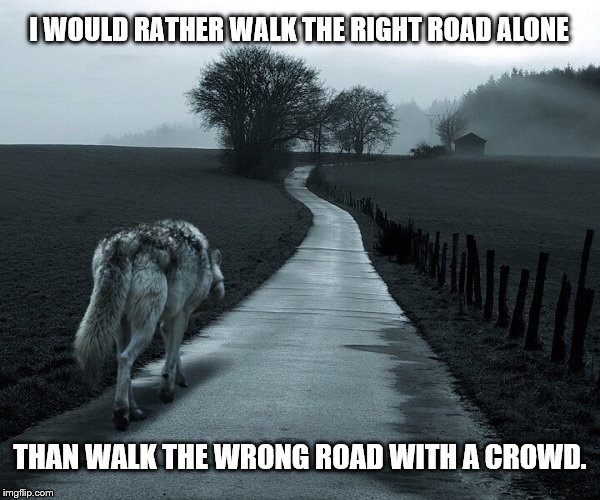 If you're a regular reader or listener of the Strident Conservative, hopefully both, you know that my central mission is to be a leading voice in the call for a return to conservatism and the Constitution. Since I place these values above political parties, I am an equal opportunity critic, holding members of every political stripe accountable when they fail to uphold these values.
Obviously, this puts me at odds with Democrats and the far-left, but it also puts me at odds with Republicans and so-called conservatives — a position that isn't very lucrative personally nor professionally. Unlike membership in an exclusive club, standing for my principles carries a host of disadvantages, but that hasn't always been the case.
In the days of Obama, standing for conservative values was easy. After all, Obama was a Democrat with heavy socialist leanings. Opposing him was not only acceptable, but it gave rise to the TEA Party and other conservative groups, and it was responsible for giving the GOP control of Congress.
But, alas, Republicans revealed themselves as spineless cowards who used the movement for their own political gain. Once in office, the GOP majority join in advancing the agenda of Barak Obama, Harry Reid, and Nancy Pelosi.
Now, in the Age of Trump the tables have turned for conservatives. Trump has completely hijacked the GOP, creating a new party molded in his image. He has redefined what it means to be conservative in Washington and he has neutered the so-called conservative media.
Unlike the days of Obama, conservatives are now criticized for opposing non-conservative principles, especially when they come from the lifelong Democrat with an "R" after his name currently occupying the White House. Once considered the base that held the remnants of Reagan conservatism together, conservatives are now forced to bow at the altar of Trump or be destroyed.
From his attacks on the Constitution to his trade wars, even so-called conservative groups like the House Freedom Caucus embrace and enable Donald Trump.
For example, Reps. Jim Jordan (R-OH) and Mark Meadows (R-NC) recently took steps to shut down the Mueller investigation by beginning impeachment proceedings against Deputy Attorney General Rod Rosenstein. Additionally, Jordan recently announced his candidacy to replace Paul Ryan as House Speaker — if the GOP retains control — on a platform based on being "just like Trump."
Trump's "new" brand of conservatism is nothing but a pile of reheated nationalism leftovers from the 1930's mixed with a bit of big-government progressivism and sprinkled with a dash of 1984. Not a dish I care to try.
Instead, I will remain on the path of my principles. It will be a lonely journey, but I'd rather the right road alone than walk the wrong road with the crowd.
Originally posted on The Strident Conservative.
---
David Leach is the owner of The Strident Conservative. His politically incorrect and always "right" columns are also featured on NOQReport.com and TheResurgent.com.
His daily radio commentary is distributed by the Salem Radio Network and is heard on stations across America.
Follow the Strident Conservative on Twitter and Facebook.
Subscribe to receive podcasts of radio commentaries: iTunes | Stitcher | Tune In | RSS