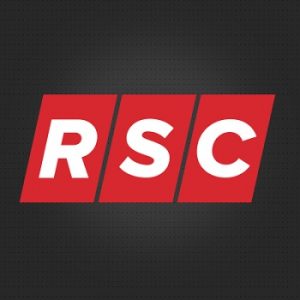 ---
After years of compromising their convictions and trading their principles for political power, the GOP provided little resistance to Donald Trump and his nationalist populist ideology as he and the so-called new American right seized control of the party.
As I wrote in May, one of the casualties from Trump's hostile takeover of the GOP is the conservative base of the party as a new kind of conservative was born, the Trump conservative–or Trumpservative as I call them—consisting of Republicans who identify as Christian, conservative, and all-in for Trump.
As the 2018 election dawns on the horizon, leadership positions within the GOP are up for grabs in groups claiming to represent conservatives, including the Republican Study Committee (RSC). Considered the largest caucus on Capitol Hill, the RSC has experienced a growing influence since Trump moved into the White House. While this would be good news if the RSC was truly conservative; in the Age of Trump and with the rise of the Trumpservative, it's hard to see how it could be anything but bad news.
Currently, there are five House Republicans considering a run to replace outgoing RSC Chairman Rep. Mark Walker (NC), a man who falls short of being a conservative based on his very average Liberty Score® of 70% (C).
Unfortunately, but not surprisingly, the five contenders for Walker's position are no more conservative than he is based on their Liberty Score®. Listed in order of their seniority, they are:
Discouraging how those who have been there the longest are some of the worst, isn't it? But it gets worse.
As a Southern Baptist preacher-turned-politician, the departing Walker is a Trumpservative—Christian, conservative, and all-in for Trump. And as bad as the five contenders for his job are, the preferred candidate from the above list is Hartzler, who, despite being the least conservative of all, is also a Trumpservative—Christian, conservative, and all-in for Trump.
When asked about running, Hartzler replied, "I'm praying on it," which I find to be the most troubling part of the Trumpservative.
It's not that I don't believe in the importance and power of prayer. My objection is with the casual way prayer is thrown around within the ranks of politicians looking to justify their actions and win votes. After all, if she "prays" about it, how can anyone question her decision?
Too often such prayers are simply an attempt to justify a decision the person has already made. Sprinkle a few of the right-sounding Christian words on the situation and bada bing, bada boom, instant "God's will." It reminds me of the scene in the movie Kingdom of Heaven where Guy, who is in line to become King of Jerusalem, seeks the blessing to go to war against Saladin, a war he had already decided he would wage.
By the way, Gov. Jerry Brown and Rep. Nancy Pelosi often sprinkle a little faith on their politics when it serves their purposes, as do many on the extreme-left. Obviously, that doesn't make them conservative because "by their fruits you will know them." In the same manner, when you take into account that she registers a weak 69% on moral issues on her Liberty Score®, I think it's appropriate to ask what kind of fruit are we getting from Hartzler or any candidate with her track record.
If her GOP colleague in Missouri, Rep. Ann Wagner has anything to say on the matter, Hartzler should run based on her proven credentials as a Trumpservative. In an interview with the Hill.com, Wagner—Liberty Score® 53% (F)—endorsed her Show-Me-State friend:
"She's a very active member of the RSC. She's a solid conservative. And I would certainly love to see a woman like Vicky head up the RSC.

"That would be an excellent dynamic and I think Vicky would be well-suited for that position."
During the 2016 campaign, pro-Trump talker Rush Limbaugh said that Trump's success occurred because "nationalism and populism have overtaken conservatism."
That may be the reason for Trump's success, but it's also the reason for the death of conservatism within the GOP. And it isn't helping the "Christian" part of the equation very much either.
Originally posted on The Strident Conservative.
---
David Leach is the owner of The Strident Conservative. His politically incorrect and always "right" columns are also featured on NOQReport.com and TheResurgent.com.
His daily radio commentary is distributed by the Salem Radio Network and is heard on stations across America.
Follow the Strident Conservative on Twitter and Facebook.
Subscribe to receive podcasts of radio commentaries: iTunes | Stitcher | Tune In | RSS