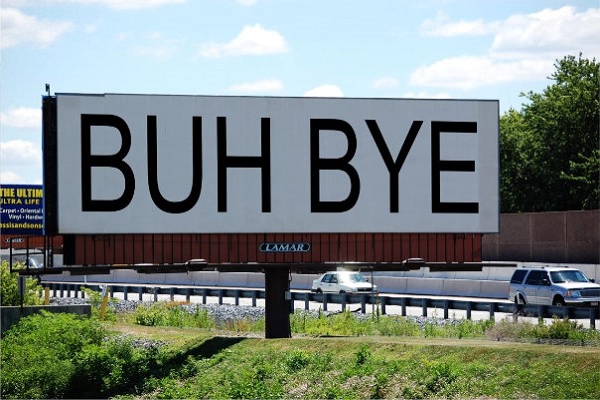 For quite some time now, it's been clear that the Republican party has been the party of RINOs, or if you prefer, Republicrats. Lacking any semblance of conservative convictions and concerned only about keeping their jobs, the GOP has completely abandoned their principles, exchanging them for political power.
While in years past this betrayal was concealed beneath the conservative costume they wore like a kid dressed for trick or treat, the election of Donald Trump provided the avenue for Republicans to throw away their conservative disguise and don the attire of nationalism and populism.
However, fully aware of the reality that conservatives are still a vital voting bloc, the newly formed Trumplican Party has worked with Donald Trump to destroy any remnant of conservatism still present in Washington. And unfortunately, it's working.
You've heard of the Christian conservative and the Constitutional conservative, but have you heard of the Trump conservative? According to House Freedom Caucus Chairman Mark Meadows, that's a real thing now.
In next week's Republican primary ahead of an Ohio special election to fill the 12th Congressional District seat vacated by Pat Tiberi—where 19 candidates have filed to run—a race is heating up between Freedom Caucus favorite Melanie Leneghan and GOP-establishment favorite Troy Balderson. According to their websites, Leneghan and Balderson are both Christians, conservatives, and all-in for Donald Trump.
With support of Donald Trump now considered an essential ingredient of this new brand of conservatism, it's no surprise to see Balderson garner the support of Trumplican PACs like the Republican Main Street Partnership. This coalition of so-called moderates have been twisting conservatism since the John Boehner days.
While you would expect the Freedom Caucus to support a conservative, you wouldn't think that the name Trump and the word conservative would be tied together and then presented as a reason to offer an endorsement, but that's what Meadows did with his endorsement of Leneghan:
"Melanie is a Christian conservative, a Constitutional conservative, and a Trump conservative. She is a fighter who won't back down."
It was Trump sycophant Rush Limbaugh who confirmed our fears that Trump would destroy conservatism when he said during the 2016 GOP primary that Trump's success occurred because "nationalism and populism have overtaken conservatism in terms of appeal."
The nationalism and populism of the "new American right" has given rise to the Trumplican Party. Consisting mainly of RINOs and other Republicans, this rebranded version of the GOP has added conservatives to the ranks. We call them Trumpservatives.
Originally posted on The Strident Conservative.
David Leach is the owner of The Strident Conservative. His politically incorrect and always "right" columns are also featured on NOQReport.com and TheResurgent.com.
His daily radio commentary is distributed by the Salem Radio Network and is heard on stations across America.
Follow the Strident Conservative on Twitter and Facebook.
Subscribe to receive podcasts of radio commentaries: iTunes | Stitcher | Tune In | RSS