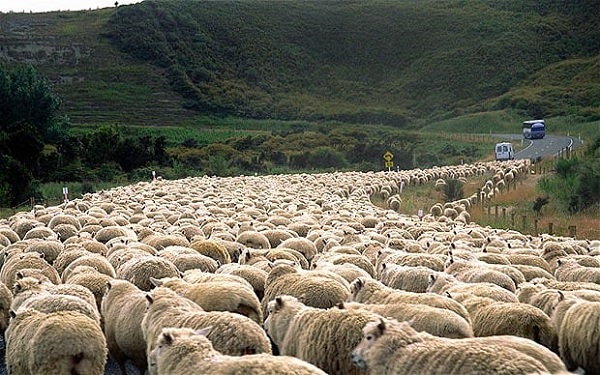 In the article I wrote a few days ago entitled Fundamental Transformation of the USA: Donald Trump Edition, I shared how Trump has succeeded in replacing conservative values with the so-called values of the life-long New York liberal and how Republicans have been willing accomplices.
The consequences of this reality have been manifested in many ways. From the reality TV White House to losing numerous special elections at the federal and state levels to Democrats, Trump and the GOP have all but guaranteed that a Blue tsunami in November will wipe them out.
Though they do so for entirely selfish reasons, there are those in the Republican party who are abandoning all things Trump in an effort to distance themselves from his poisonous brand of nationalist/populist style of politics. Unfortunately, for these and others in the GOP, the selective nature of their criticism of Trump likely comes too late to save them.
Equally tragic in this comedy of errors—apologies to William Shakespeare—has been how formerly conservative voices in the world of media and political punditry have sold their souls to Faustian Trump. Just as the party of Reagan has done, media conservatives in-name-only like Laura Ingraham, Sean Hannity, and Rush Limbaugh, to name a few, have allowed conservatism to be rebranded with a giant Trumplican T.
Trumplicanism has been a boon of sorts for those who Daniel Horowitz refers to as "clickservative" media outlets more concerned with online traffic than they are with only the truth, as we see with two members of Trump Pravda, Breitbart and FOX News.
Politico is reporting that Breitbart's readership is in free fall now that Trump mouthpiece Steve Bannon is no longer in charge. Meanwhile, FOX News, complete with a line-up of former conservatives, is growing now that it has become all Trump all the time.
While there are those who point to Trump Pravda to validate their decision to become a Stepford Trumplican, I point to it as proof that Matthew 17:3 is true when it says, "Enter by the narrow gate: for wide is the gate and broad is the way that leads to destruction, and there are many who go in by it."
There are some promising signs that there are a still a few people willing to live their convictions. Earlier this week, FOX News contributor Ralph Peters resigned because he felt the network had become a "propaganda machine" for "a destructive and ethically ruinous administration." While he is only one voice, Peters validates the sad reality of how conservatism has no place within the Republican party in the age of Trump.
Personally, refusing to become a member of the Trump echo chamber—which means I choose truth over Trump—has cost me financially and in other ways. But as the Strident Conservative, I refuse to compromise conservatism for clicks, so I will go through the narrow gate. I hope you will too!
Originally posted on The Strident Conservative.
David Leach is the owner of The Strident Conservative. His politically incorrect and always "right" columns are featured on RedState.com, NOQReport.com, and TheResurgent.com.
His daily radio commentary is nationally syndicated with Salem Radio Network and can be heard on stations across America.
Follow the Strident Conservative on Twitter and Facebook.
Subscribe to receive podcasts of radio commentaries: iTunes | Stitcher | Tune In | RSS