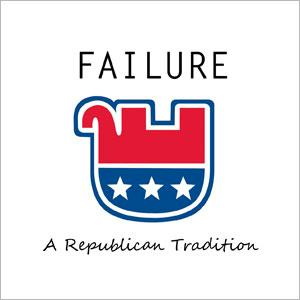 When I wrote an article earlier this week about how Democrats and Republicans—but I repeat myself—had joined hands to create a two-year budget deal that adds trillions of bankruptcy-inducing dollars to our unsustainable national debt, I was chastised by a few folks for being an "over-reactionary."
While I was tempted to get a little defensive over their accusations, I'm happy to admit that they were right, and I was wrong. Now that some of the details of the budget deal have been made public—because creating and passing a bill before seeing what's in it is the new normal in Washington—I see that things aren't as bad as I thought they were. Instead, they're worse.
Not only did Mitch McConnell completely obliterate any semblance of fiscal responsibility, he effectively continued the legacy of Barack Obama by surrendering his leadership responsibility to Chuck Schumer—something he does on a regular basis—by giving the senator from New York everything he wanted on the budget and healthcare.
Here are some of the lowlights of what Mickey and Chucky agreed to—subject to change, of course, based on how it affects the upcoming election (H/T Daniel Horowitz):
Abandoning the Budget Control Act . . . again.
Re-authorizing the Children's Health Insurance Program (CHIP), a program unnecessary under Obamacare.
A provision to subsidize hospitals and community health centers, also unnecessary under Obamacare.
Eliminating the debt limit.
An additional $80 billion in disaster relief from the recent hurricane season.
A $20 billion down payment on Trump's $1.5 trillion infrastructure plan.
Funding for Ivanka's Paid Family Leave—a new entitlement unfortunately supported by Mike Lee and Marco Rubio.
Every special interest gets a payday, including Planned Parenthood. And let's not forget Paul Ryan's plan to bail out Obamacare using illegal budget gimmicks.
There have been calls from conservative circles for groups like the Freedom Caucus to pull the plug on a budget deal Rep. Mo Brooks calls "a debt-junkie's wildest dream," but Chairman Mark Meadows and the rest of the Freedom Caucus have an established track record of compromising on conservative issues in order to "get things done" when it comes to the budget. Despite current objections to the McConnell/Schumer deal, I think it's highly unlikely that the Freedom Caucus will be there when it comes time to put up or shut up.
Of course, Donald Trump could veto the bill. Yeah, like that's going to happen.
The Budget Agreement today is so important for our great Military. It ends the dangerous sequester and gives Secretary Mattis what he needs to keep America Great. Republicans and Democrats must support our troops and support this Bill!

— Donald J. Trump (@realDonaldTrump) February 7, 2018
By the way, McConnell also gave Schumer a blank check on the immigration issue as part of this agreement. We'll get to see how that pans out between now and March 5th, when Trump's Rescind-In-Name-Only DACA order supposedly takes effect. Based on his recent offer of amnesty and a pathway to citizenship for up to 1.5 million DREAMers, I think the outcome of the immigration issue is a forgone conclusion.
In 2016, America gave Trump, McConnell and Ryan full control of Washington DC. Unfortunately, they have abdicated their power in order to make deals with the Democrats. I wonder what chapter in The Art of The Deal that comes from.
Originally posted on The Strident Conservative.
David Leach is the owner of The Strident Conservative, your source for opinion that's politically incorrect and always "right." His columns are featured on RedState.com, NOQReport.com, and TheResurgent.com.
His daily radio commentary is nationally syndicated with Salem Radio Network and can be heard on stations across America.
Follow the Strident Conservative on Twitter and Facebook.
Subscribe to receive podcasts of radio commentaries: iTunes | Stitcher | Tune In | RSS