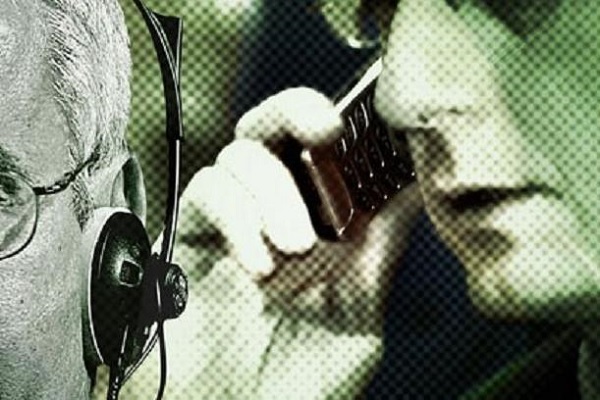 It was only yesterday that I shared with you some of the many ways Donald Trump is shredding our Constitutional rights in the name of "safety and security" and how, in his world, there's no national security problem so large that it can't be solved by Big-Brother-styled government.
Since publishing that piece, we've been treated to another example of just how far down the 1984-road Trump is willing to take the country before we drive over a cliff. On Sunday, we learned that national security officials within the administration are considering a federal takeover of America's 5G wireless network in order to nationalize it as a means to combat Chinese spying on US phone calls.
Isn't it a shame that Trump wasn't this concerned about spying when he reauthorized FISA 702 earlier this month. I guess when it's the government doing the spying, it's all good.
When questioned about the National Security Council memo containing the nationalization idea, Press Secretary Sarah Huckabee-Sanders would only say that no decisions have been made.
"Right now, we're in the very earliest stages of the conversation. There are absolutely no decisions made on what that would look like (or) what role anyone would play in it."
Well, I guess since they're only in the earliest stages of a possible Joseph Goebbels-styled takeover of America's wireless communications system, I just won't worry about it right now.
This obvious threat to liberty and the free market didn't go unnoticed by the Republican head of the FCC, Ajit Pai, who made his opposition to nationalization quite clear:
I oppose any proposal for the federal government to build and operate a nationwide 5G network. The market, not the government, is best positioned to drive innovation and investment. https://t.co/viIDB4mb0f pic.twitter.com/hgxRLtwoU4

— Ajit Pai (@AjitPaiFCC) January 29, 2018
Chairman of the House Energy and Commerce Committee Rep. Greg Walden (R-OR) also objected:
"We're not Venezuela—we don't need to have the government run everything as the only choice."
Despite his objection, Walden appeared to make light of the seriousness of nationalization and defended the White House by saying, "I don't think it had elevated itself to where the White House had a position on this."
Sadly, Rep. Walden is incorrect; the White House does have a position. Following the press conference with Sanders, National Security Council Spokesperson Mark Raimondi confirmed that "all options are on the table."
Actually, every option except the Constitutional one.
Originally posted on The Strident Conservative.
David Leach is the owner of The Strident Conservative, your source for opinion that's politically incorrect and always "right." His columns are featured on RedState.com, NOQReport.com, and TheResurgent.com.
His daily radio commentary is nationally syndicated with Salem Radio Network and can be heard on stations across America.
Follow the Strident Conservative on Twitter and Facebook.
Subscribe to receive podcasts of radio commentaries: iTunes | Stitcher | Tune In | RSS