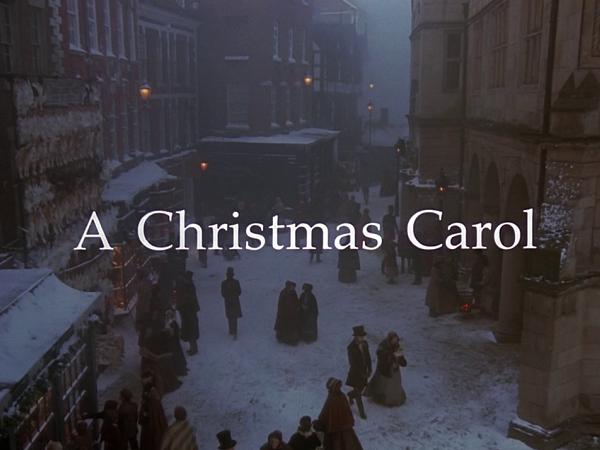 One of my favorite stories at Christmas time is the story of Ebenezer Scrooge in A Christmas Carol. In particular, I like the 1984 version starring George C. Scott. It's Nineteenth Century London, and Scrooge is a bitter, cranky old man who exploits his employees and the people he does business with, and even ignores his own family.
Of course, those familiar with the story know that the doomed ghost of Scrooge's old business partner, Jacob Marley, who was in his lifetime just as mean and miserly as Scrooge had become, visits him on Christmas Eve to warn him to change his ways or face the consequences in the afterlife. Marley tells Scrooge that he'll be visited by three ghosts that evening, and when the ghosts make their appearances, Scrooge is shown the pain of his past, how he has allowed that pain to form his present, and the terrible end he faces in the future if he doesn't change his ways.
In the end, Scrooge gets the message and changes his ways on Christmas Day. He saves himself and those he loves.
I love the story of Scrooge because it's my story, and perhaps it's yours. If you're feeling a bit like Scrooge this Christmas, take a moment to reflect on your past, learn from it, and allow it to change your present. And then let that change form a new future that will be better as a result.
If we remember the reason for Christmas—the celebration of God's Christmas gift to the world, his only Son—this Christmas season can be our time of reclamation.
MERRY CHRISTMAS!
Originally posted on The Strident Conservative.
David Leach is the owner of The Strident Conservative, your source for opinion that's politically-incorrect and always "right." His columns are featured on RedState.com, NOQReport.com, and TheResurgent.com.
His daily radio commentary is nationally syndicated with Salem Radio Network and can be heard on stations across America.
Follow the Strident Conservative on Twitter and Facebook.
Subscribe to receive podcasts of radio commentaries: iTunes | Stitcher | Tune In | RSS