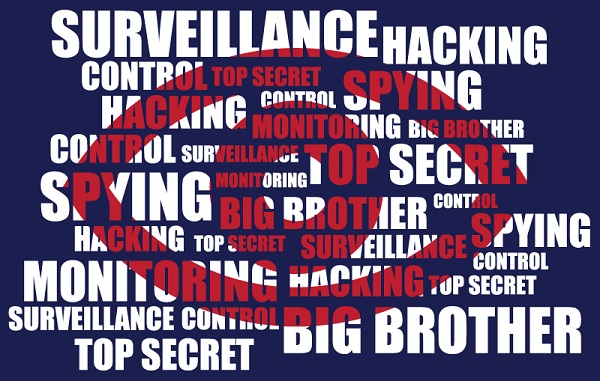 I'm a big fan of action and suspense movies, especially when they're of the spy thriller variety. One of my all-time favorites is the original Jason Bourne trilogy—The Bourne Identity, The Bourne Supremacy, and The Bourne Ultimatum.
Based on a series of novels written by Robert Ludlum, the movies tell the tale of Jason Bourne, a man suffering from extreme memory loss. As Bourne slowly puts the pieces of his broken memory back together, he discovers that he is a trained CIA assassin wanted by the agency as they seek to cover up his existence.
By the time we reach the third film, we discover that the CIA has become an agency with unlimited power to do as it pleases. In one scene, we learn how the agency has morphed into an autonomous, all-encompassing operation that can use its new-found power anywhere in the world without being held officially accountable to regular government channels.
Noah Vosen: Operation Blackbriar started as an NEAT surveillance program.
Pam Landy: What is it now?
Noah Vosen: It is now the umbrella program for all our black-ops. Full envelope intrusion, rendition, experimental interrogation – it is all run out of this office. We are the sharp end of the stick now, Pam.
Pam Landy: Lethal action?
Noah Vosen: If we have to, sure. That's what makes us special. No more red tape. No more getting the bad guys caught on our sights, then watching them escape while we wait for somebody in Washington to issue the order.
[Vosen sees Landy's disapproval]
Noah Vosen: Oh come on. You've seen the raw intel, Pam. You know how real the danger is. We need these programs now.
In Constitutional America, such stories are just tall tales created for our entertainment. Unfortunately, we are becoming a post-Constitutional America where stories like the one about Jason Bourne are closer to truth than fiction.
In a story being denied by the White House—get ready for "fake news" tweets—it's been reported by The Intercept that Trump and CIA Director Mike Pompeo are working on a plan to create a private global spy network accountable to only Trump and Pompeo as a way to counter so-called "deep state" activities.
The term "deep state" originated in the 1900's in reaction to political conditions in countries like Turkey, the Soviet Union, and post-Soviet Russia. The belief in a "deep state" was eventually adopted to describe political conditions in the United States, and Trump has hijacked the "deep state" mantra in an effort to eliminate his political enemies and pretty much anyone else who opposes his presidency.
While there are clear indications that the Democrats are working to destroy his presidency using a type of shadow government, Trump's use of "deep state" to justify a private spy network crosses the Constitutional line, and it implies that his political opponents have dishonorable motivations for not embracing him.
The global spy network idea was presented to the White House by former Blackwater founder, Erik Prince, a man with strong ties to Trump. His sister is Education Secretary, Betsy DeVos; he was a major donor to Trump's campaign; and he served on the transition team as an advisor on intelligence and defense appointments. Also involved in the proposal was Oliver North—yes that Oliver North—and former CIA operative John McGuire, another transition team member.
According to a former senior intelligence official, the global spy network is necessary because the CIA can't be trusted, and as a "direct-action arm," it will operate "totally off the books" and report only to the president and Pompeo.
Sounds like a Bourne movie come to life, doesn't it?
Yesterday, I reminded you of the continuing war on the Constitution by the government. While America clearly has enemies, both foreign and domestic, the answer for dealing with them won't be found in the creation of a secret spy network responsible only to the president. That would be true, regardless of who sits in the White House.
For the record, Sen. Rand Paul opposed the confirmation of Mike Pompeo as CIA Director because he was worried that the former Kansas representative would put security ahead of the Constitution. If you need proof of what Paul was speaking of and how quickly such power might spin out of control, consider the words of Mike Pompeo when he said that Trump "is prepared to engage in activities that are different from what America has been doing these past few years." And let's not forget the NSA's illegal data collection abuses.
I can hardly wait until the Trump cult starts spinning this one. The same people who would be storming Washington if Barack Obama did something like this will cheer Trump for doing it, shouting "not Hillary" and "America first" to the heavens.
Originally posted on The Strident Conservative.
David Leach is the owner of The Strident Conservative, your source for opinion that's politically-incorrect and always "right." His articles can also be found on RedState.com.
His daily radio commentary is nationally syndicated with Salem Radio Network and can be heard on stations across America.
Follow the Strident Conservative on Twitter and Facebook.
Subscribe to receive podcasts of radio commentaries:
iTunes | Stitcher | Tune In | RSS