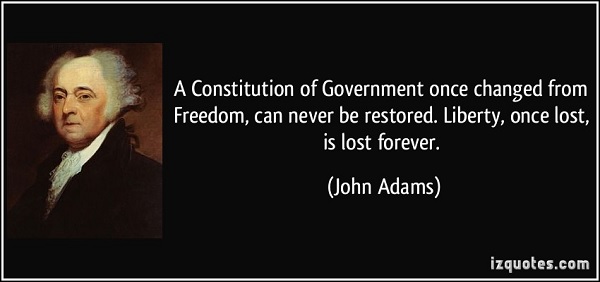 Government's war on our Constitutional rights has continued its steady advance over recent years, particularly when it comes to the First Amendment and the Bill of Rights.
In the name of political correctness, we've witnessed the denial of free speech rights for those who dare to speak out against the LGBT agenda, particularly if such speech is motivated by their religious beliefs. In some cases, government has denied the livelihood of its citizens for such speech, as we witnessed in a case involving an Atlanta fire chief. His civil rights lawsuit is currently in the federal courts.
Similarly, government has denied Christian business owners their right of freedom of religion; driving them out of business for allegedly refusing to bake a cake or provide flowers for same-sex weddings. One of the nation's well-known current cases, Masterpiece Cake Shop v. Colorado Civil Rights Commission is currently before the Supreme Court.
We can take little comfort in the fact that threats to our First Amendment rights are receiving a day in court. Recently, in a case not involving the First Amendment, an Indiana judge blocked Starbucks from closing 77 failing Teavana stores in several malls run by Simon Property Group and forcing the Seattle-based company to stay open despite projected losses of over $15 million. Even though the judge admitted that she likely didn't have a legal basis for her ruling, she made it anyway by determining that Starbucks had so much money that it could handle the loss better than Simon.
Freedom of the press has also been under assault all the way up to the White House. While Obama frequently chipped away at the Fourth Estate, Trump has elevated it to tyrannical and fascist levels with his frequent "fake news" tweets and calling the media "the enemy of the people."
The FAKE NEWS media (failing @nytimes, @NBCNews, @ABC, @CBS, @CNN) is not my enemy, it is the enemy of the American People!

— Donald J. Trump (@realDonaldTrump) February 17, 2017
Trump's Narcissistic Personality Disorder, mixed with his ignorance and indifference of the Constitution, has created a threat to liberty so serious that a bipartisan bill has been introduced, designed to protect reporters from being forced to reveal confidential sources. Co-sponsored by the former head of the Freedom Caucus, Jim Jordan (R-OH) and Representative Jamie Raskin (D-MD), the bill is aimed directly at Donald Trump in order to calm any urges he might have to prosecute reporters.
Considering Trump's on-the-record statements about eliminating libel laws in order to make it easier to sue the press, this concern over the likelihood that he would go after reporters is very valid.
Interestingly, the Jordan/Raskin bill is loosely based on a similar measure co-sponsored by then Representative Mike Pence 10 years ago. In the bill known as the Free Flow of Information Act, Pence's bill was designed to "maintaining a free and independent press."
"As Republicans who believe in limited government, we know that the only check on government power in real-time is a free and independent press," Pence wrote along with two other co-sponsors.

The bill "ensures that journalists possess the ability, except in certain situations, to keep the identify of sources confidential and report appropriate information to the American public without fear of intimidation or imprisonment."
Considering Trump's track record in assaulting freedom of the press, Mike Pence's defense of those attacks, and recent statements by Attorney General Jeff Sessions about how reporters don't have absolute protections when it comes to confidential sources, the outcome of the Jordan/Raskin bill could be the next First Amendment case heard by the judicial tyrants ruling America's courts.
Originally posted on The Strident Conservative.
David Leach is the owner of The Strident Conservative, your source for opinion that's politically-incorrect and always "right." His articles can also be found on RedState.com.
His daily radio commentary is nationally syndicated with Salem Radio Network and can be heard on stations across America.
Follow the Strident Conservative on Twitter and Facebook.
Subscribe to receive podcasts of radio commentaries:
iTunes | Stitcher | Tune In | RSS