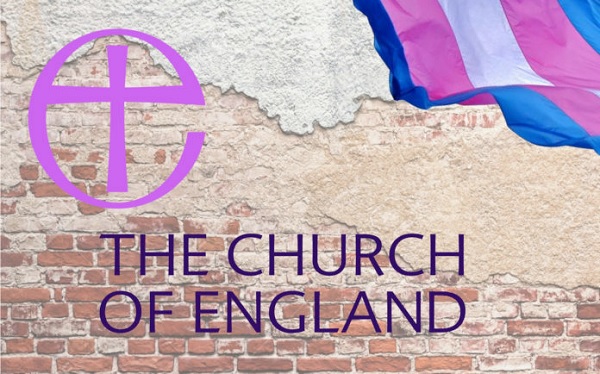 Did you hear about the new set of directives released by the Church of England for schools and teachers concerning gender and gender identity?
In honor of anti-bullying week, the Church of England released an updated version of a 2014 instructional entitled "Valuing All God's Children." This new set of rules instructs against so-called homophobia, bi-phobia, and trans-phobia in nursery schools and primary schools.
According to church leadership, preschoolers, kindergarteners, and elementary students should be encouraged to discover their gender identity uninhibited as they "explore the possibilities of who they might be." Specifically, children are to be taught not to "conform" to traditional male/female "stereotypes."
Schools must "avoid labels and assumptions which deem children's behavior irregular, abnormal or problematic just because it does not conform to gender stereotypes … Childhood has a sacred place for creative self-imagining."
Practically speaking, the guidelines will encourage boys to wear tutus and princess tiaras while encouraging girls to wear tool belts and super hero cloaks in order to help them determine who they might be without "judgement and derision."
While it's tempting to dismiss this as England's problem, the Strident Conservative has documented how the LGBT community and its declared war on Christianity and American culture has already launched similar assaults on children in America's public schools.
Unfortunately, in America, the Rainbow Jihad has the full support of the government all the way up to the White House.
For example, Barack Obama hosted an event in April, 2016 at the White House aimed at "breaking down gender stereotypes in media and toys." Much like the Church of England, Obama—with support from Katie Couric, the founder of the gender-neutral start-up Little Bits—promoted the idea that gender is irrelevant and that children should be free to be who they are "without limits."
"At littleBits we want to make invention gender neutral" 🙌 @ayahbdeir at the @whitehouse https://t.co/TQH08W1Jhj pic.twitter.com/BFIABNo65K

— littleBits (@littleBits) April 6, 2016
While Valerie Jarrett organized the event under the banner of promoting opportunities for girls, Obama's track record on transgender issues made the affair very LGBT friendly.
And we shouldn't get comfortable now that Obama is no longer president. Donald Trump—who embraced the LGBT movement at the Republican National Convention in his acceptance speech—announced back in June that his administration would prosecute schools that failed to embrace the LGBT lie concerning transgenderism.
The LGBT culture war is not just an American war. It's a world war, and as usual, children are the casualties.
Originally posted on The Strident Conservative.
David Leach is the owner of The Strident Conservative, your source for opinion that's politically-incorrect and always "right." His articles can also be found on RedState.com.
His daily radio commentary is nationally syndicated with Salem Radio Network and can be heard on stations across America.
Follow the Strident Conservative on Twitter and Facebook.
Subscribe to receive podcasts of radio commentaries:
iTunes | Stitcher | Tune In | RSS