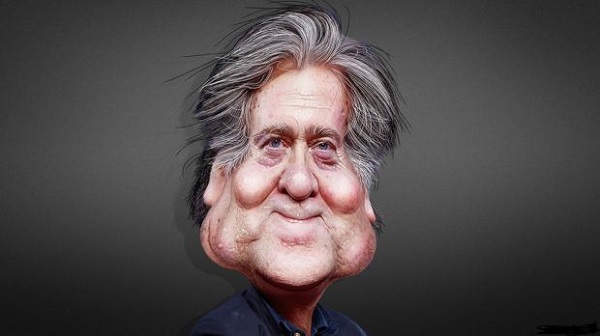 During the GOP primaries, Donald Trump would occasionally take time away from accusing Ted Cruz's father in being an accessory in the JFK assassination long enough to criticize Barack Obama's disastrous handling of the war on radical Islamic terrorism. One such instance occurred following the tragic massacre at an Orlando nightclub where over 100 people were killed or wounded by a devotee to ISIS.
Of course, liberals and their allies in the media lined up to defend Obama against Trump's accusation, but they didn't do so using the race card—a favorite whenever anyone questioned the messiah. Instead, these lefties claimed that Trump was accusing Obama of treason—an accusation just as bogus . . . but typical.
It was rather ironic to see liberals, who took great pride in calling their opposition to George W. Bush and the Iraq war an act of patriotism, call dissent of Obama's policies unpatriotic because America was in "a time of war."
So, it is with even a greater sense of irony—or should I say hypocrisy—that we witnessed former Trump Senior Advisor and the head of Breitbart Trump Pravda, Steve Bannon, use the same type of attack against Senator Bob Corker, a vocal critic of the Trump administration:
Bannon slams GOP senators for not denouncing Corker, who "has mocked and ridiculed a commander-in-chief when we have kids in the field." pic.twitter.com/IkHXj5BOsA

— Evan McMurry (@evanmcmurry) October 14, 2017
Just as the Democrats attempted to do with Obama's political opponents, Bannon is putting loyalty to Donald Trump above all else; he's willing to leverage the sacrifices of our men and women in the military to question the patriotism of anyone who dares to defy the NY Liberal and the Populist/Nationalist coalition they have built together.
As I stated in a previous article, I'm no fan of Bob Corker. However, I'm also no fan of Steve Bannon's use of the Democrat playbook to attack a political enemy and stir up the Trump worshipers.
There is nothing wrong with being a critic of the president, and there is nothing right about using the troops as an excuse to silence those critics.
Originally posted on The Strident Conservative.
David Leach is the owner of The Strident Conservative, your source for opinion that's politically-incorrect and always "right." His articles can also be found on RedState.com.
His daily radio commentary is nationally syndicated with Salem Radio Network and can be heard on stations across America.
Follow the Strident Conservative on Twitter and Facebook.
Subscribe to receive podcasts of radio commentaries:
iTunes | Stitcher | Tune In | RSS