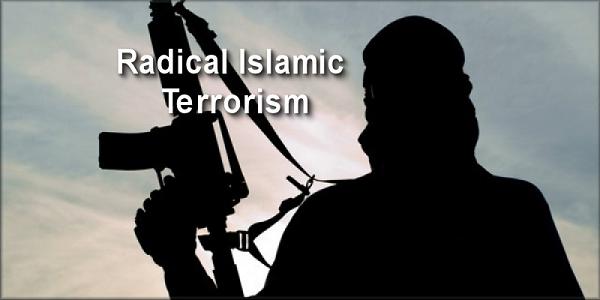 Today is September 11, and to borrow a phrase from President Franklin D. Roosevelt after the Empire of Japan attacked Pearl Harbor, it is "a date that will live in infamy" following the devastating terrorist attacks on New York City and Washington, DC by radical Islamists.
Following the horrific events of 9/11, America came together to remember the casualties of these attacks: the thousands who died, the first responders who risked their lives to save others along with the many who died trying, and the heroism of the Flight 93 passengers who sacrificed their lives in a sort of "first strike" against Islamic terrorism.
Months later, in a speech to the United Nations, President George W. Bush said that even though time was passing, America would never forget 9/11. Yet, it appears with the passing of the years that America has indeed forgotten; not the date of the event, but the forces of evil that were behind it.
Unfortunately, our current president is no exception to this troubling trend even though he claims he actually predicted the attacks.
I predicted the 9/11 attack on America in my book "The America We Deserve" and the collapse of Iraq in @TimeToGetTough.

— Donald J. Trump (@realDonaldTrump) December 29, 2011
During the GOP primaries, Trump made 9/11 part of his campaign, even delving into 9/11 "Truther" conspiracy theories–making the accusation that Bush knew the attacks were coming but chose to do nothing to stop them. Trump also stated that the attacks wouldn't have happened if he were president at the time, and that he would have captured Osama Bin Laden before the 9/11 attacks occurred.
These self-aggrandizing bloviations by the New York liberal were questionable when he made them, but have become even more questionable based on actions made by Trump and his cabinet. In fact, Trump has adopted a "soft on radical Islam" approach not much different from his predecessor.
During his Middle East trip earlier this year, Trump negotiated a YUGE arms deal with Saudi Arabia, the financiers of 9/11. In a speech to the Saudi Nation, Trump was praised for calling Islam "one of the world's great faiths" while avoiding the use of the words "radical Islamic terrorism." Secretary of State Rex Tillerson defended Trump's Obama-sounding speech as evidence of the president's "evolving" attitude about Islam.
"I think the president's views–like, we hope, the American people's views–are going to continue to evolve."
Last month, Sebastian Gorka resigned as the Deputy Assistant to Trump due to the administration's "hands off" approach to radical Islam. In an interview with the Jerusalem Post after his resignation, Gorka called out National Security Advisor H.R. McMaster for seeing "radical Islam" and "radical Islamic terrorism" through an "Obama lens."
McMaster "sees the threat of Islam through an Obama lens, meaning that religion has nothing to do with the war we're in."
Just as he did when defending Trump's Saudi speech, Rex Tillerson defended McMaster for sounding like Obama.
We must never forget the tragic events of 9/11, and we must do all we can to defeat radical Islamic terrorism. Mr. Trump is doing the "never forget" part, but based on his track record and the fact that he has kept most of Obama's Middle East policies, his dedication to defeating the radical Islamic terrorists responsible leaves a lot to be desired.
Originally posted at The Strident Conservative.
David Leach is the owner of The Strident Conservative, your source for opinion that's politically-incorrect and always "right." His articles are also featured on RedState.com.
His daily radio commentary is nationally syndicated with Salem Radio Network and can be heard on stations across America.