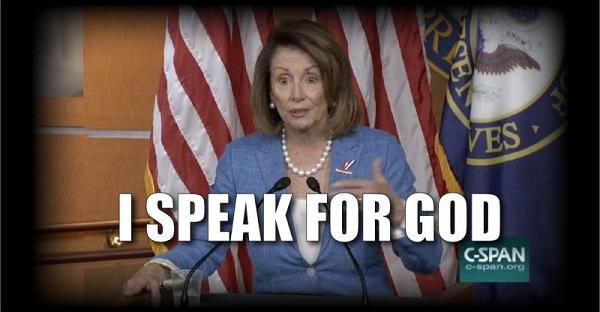 You know what, folks? When I refer to some of the political leaders in California as godless and anti-Christian, I've come to realize that I might have been wrong. In fact, I may have simply been too hard on the fine lineup of left-wing loons within the Democrat party serving in the left-coast state.
Yeah, I know. They defend Planned Parenthood's baby butchery, indoctrinate children into accepting the sexually deviant behavior promoted by LGBT radicals, have legalized the sexual exploitation of children by decriminalizing child prostitution, and allow doctors to provide drugs to the terminally ill so they can kill themselves. But I'm discovering that doesn't mean that they are godless or anti-Christian.
For example, it was only a few months ago that we were challenged to ask ourselves "WWJD – What Would Jerry Do?" In an article I wrote at the time, we learned from the part-time former Catholic, Zen, Buddhist governor of California how Jesus would handle the illegal immigration problem. According to Jerry Brown, building a border wall and deporting illegal aliens fails in the "treat the least of these as we treat the Lord" category of Christianity.
Such religious piety is no longer limited to state officials in California. In a true demonstration of Mark 16:15, commanding them to "go into all the world and preach the gospel," Nancy Pelosi is spreading her version of God's Word in Washington, DC.
It was just last month that the former Speaker of the House declared that God supported the Paris Climate Agreement. Now we have learned that God is a big fan of Obamacare. In a recent statement on Obamacare repeal, Pelosi invoked God again as she reached out to her Republican brothers and sisters struggling with the sin of opposing Obamacare.
"To minister to the needs of God's creation is an act of worship. To ignore those needs is to dishonor the God who made us."
Pelosi also stated that Republicans were ignoring "those needs" and called on them to "look into their hearts" before doing anything with Obamacare.
She may carry a perfect score with the pro-baby-killing National Abortion Rights Action League (NARAL), but when it comes to the healthcare needs of those not murdered in the womb, Pelosi sure knows the heart of God.
Can I get an Amen?
Originally posted at The Strident Conservative
David Leach is the owner of The Strident Conservative, your source for opinion that's politically-incorrect and always "right." His articles are also featured on RedState.com.
His daily radio commentary is nationally syndicated with Salem Radio Network and can be heard on stations across America