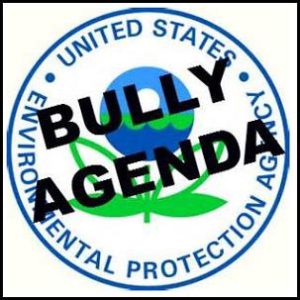 The Trump administration has earned praise from some of the so-called conservative media for not being as bad as a Democrat, even though he has betrayed conservatives with his policies or by his lack of action concerning his campaign promises.
While some of Trump's betrayals are easy to identify, such as his recent decisions regarding Israel or his fake repeal of Obamacare, others require judging the man—yes, Christians, I said judging the man—on his actions instead of his rhetoric. This is particularly important when it comes to evaluating his many executive orders, such as the much-ballyhooed nothing burger he served conservatives when he signed the Promoting Free Speech and Religious Liberty order.
Recently, we learned about a California farmer who is facing a $2.8 million fine for failing to get a permit to plow his own land. Even though farmers are supposed to be exempt from such rules, he is being charged with "disturbing" the Waters of the United States—a violation of the Clean Water Act.
What does this have to do with Trump's betrayals? I'm glad you asked.
First, about a month ago, Trump signed an executive order instructing the Agriculture Department to reduce burdensome regulations on farmers. Even though the California case originated before Trump's presidency, it is currently being handled by Jeff Sessions and his Department of Justice. Sessions could order the case dropped as a sign of compliance to Trump's executive order, although, as we learned in the case involving the Little Sisters of the Poor and their noncompliance with the Obamacare mandate requiring birth control, dropping cases isn't something that the Trump White House does.
Secondly, Trump promised during his campaign to abolish the EPA. Unfortunately, following the release of his budget proposal, it appears unlikely that he will honor that promise. Still, Trump could symbolically shut down the EPA by ordering the agency to reverse the regulations involved in the California case.
Will Trump seize this opportunity or will it be thrown into the ash heap of his broken campaign promises? Based on his history so far, I'm not holding my breath.
Originally posted at The Strident Conservative
David Leach is the owner of The Strident Conservative, your source for opinion that's politically-incorrect and always "right." His articles are also featured on RedState.com.
His daily radio commentary is nationally syndicated with Salem Radio Network and can be heard on stations across America.