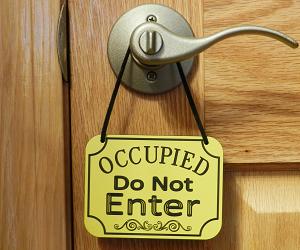 When the GOP-controlled House of Representatives passed the increasingly unpopular fake-repeal of Obamacare last week, known as the American Health Care Act (AHCA), they did so by using the same tactics employed by Democrats when they originally passed Obamacare.
Two of the favorite tools in the healthcare toolbox used by Paul Ryan's crew were the use of artificial deadlines that prevented members from reading the bill before they voted on it and top-secret meetings held behind closed doors. These tools successfully prevented pesky conservatives from interfering with the GOP Establishment and its self-interested agenda.
When the House version of the AHCA reached the Senate, many of the moderate, mush-mouth milquetoasts that make up the so-called leadership within the GOP immediately declared it dead-on-arrival. Having decided that the AHCA was unpassable in its current form, the Senate declared that they would start from scratch and create their own version of fake-repeal.
Mitch McConnell and his lair of lily-livered lackeys will try to hide behind a facade designed to appear that they are doing their job. In reality, they will be hiding behind the same closed-door used by their cohorts in the House because McConnell needs cover to hide the lie that he would repeal Obamacare "root and branch."
McConnell held his first closed-door meeting on Tuesday. Afterwards, it was leaked that Mickey plans to spend more on Medicare and insurance subsidies than what is called for in the House bill, and that he is looking for a way to bypass committee hearings in order to take the closed-door bill straight to the Senate floor.
And there are now indications that the Senate version of AHCA will NOT defund Planned Parenthood.
The American Action Network (AAN), an organization allied with Paul Ryan that has a long history of open opposition to conservatives who refuse to toe the GOP establishment line, is running an ad blitz urging people to thank their representative for voting for the fake-repeal of Obamacare. Corry Bliss, executive director of AAN, issued this statement:
"Thanks to Speaker Ryan's leadership, conservatives kept their promise and are now one step closer in delivering quality, affordable care, and rescuing health care from total collapse."
Conservatives promised to repeal Obamacare. They didn't promise to deliver "quality, affordable care." Or maybe they did.
After all, no one knows what goes on behind closed doors.
Originally posted at The Strident Conservative
David Leach is the owner of The Strident Conservative, your source for opinion that's politically-incorrect and always "right." His articles are also featured on RedState.com.
His daily radio commentary is nationally syndicated with Salem Radio Network and can be heard on stations across America.