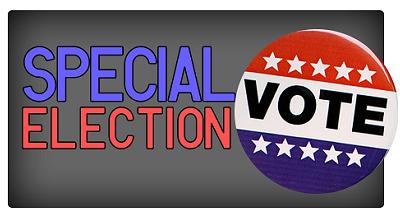 Telling reporters during a press conference yesterday that he will "stand for the rights and liberties of the people," former Alabama Supreme Court Justice Roy Moore announced his intention to challenge Senator Luther Strange in the upcoming GOP primary in Alabama.
Strange was temporarily appointed to fill the seat previously held by Jeff Sessions by former Gov. Robert Bentley who was recently forced to step down as governor over allegations that he committed a felony in an attempt to cover up an extramarital affair.
Alabama law requires a special election to replace a senator, but Bentley ignored the law when he appointed Strange, claiming that it would save the state money. However, since Strange was conducting the investigation into the Bentley scandal at the time, this was likely an attempt by the disgraced governor to buy off Strange.
Current Gov. Kay Ivey has set dates for the special elections to fill the seat left vacant when Sessions became US attorney general. The primary is scheduled for August 15, followed by a run-off on September 26 and the general election on December 12.
You may be familiar with Judge Moore's name due to his recent suspension from the Alabama Supreme Court following a smear campaign by the left-wing, pro-LGBT, and anti-Christian Southern Poverty Law Center–a group so far to the left that the FBI considers them a fringe organization. Led by the president of the SPLC Richard Cowan, Moore was called "the Ayatollah of Alabama" for upholding the Alabama Sanctity of Marriage Amendment to the State Constitution when he instructed probate judges across the Alabama to deny marriage licenses for same-sex marriages.
While those on the left will resort to the use of lies and innuendo about Judge Moore's suspension in an effort to defeat him–not to mention the likelihood that Donald Trump and Mitch McConnell will target Moore as well due to his conservatism–the case actually proves how he is uniquely qualified to serve our country.
Judge Moore is the perfect representation of what America needs if we are to have any chance of saving our Republic. He is a man who actually believes in the Constitution and has defended it, many times at great personal cost. He is a champion of constitutional conservatism in a Republican party filled with invertebrate cowards who use conservatism to steal votes and line their pockets.
This is the most important special election of the year. Conservatives in Alabama and across America need to do all they can to see Roy Moore become the next senator from Alabama.
Originally posted at The Strident Conservative
David Leach is the owner of The Strident Conservative, your source for opinion that's politically-incorrect and always "right." His articles are also featured on RedState.com.
His daily radio commentary is nationally syndicated with Salem Radio Network and can be heard on stations across America.