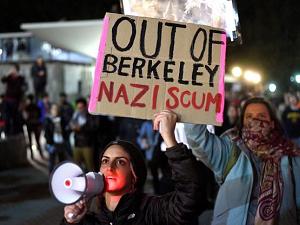 Earlier this month, I wrote a piece about the censorious snowflakes populating college campuses across America and how their over-emotional sensitivity, mixed with a healthy dose of political correctness is becoming a serious threat to our Constitutional rights of freedom of speech and freedom of religion.
Not surprisingly, the target of these derelicts of discernment are often conservatives, or at least people with conservative leanings. The latest victim in their snowball fight against the free and open exchange of ideas—something college campuses were known for back when the word "liberal" meant that you were tolerant of the ideas of others—is Ann Coulter.
The location of this confrontation is the same campus where students rioted to keep Milo Yiannopoulous from speaking in February, and where the threat of a riot kept David Horowitz from speaking just last week—the University of California, Berkeley.
In an email to the groups sponsoring Coulter's appearance—the Berkley College Republicans, BridgeCal, and Young America's Foundation—vice chancellors Scott Biddy and Stephen Sutton gave their reasons for cancelling the event:
"In the wake of events surrounding the planned appearance by (right-wing speaker) Milo Yiannopoulous in February, as well as several riots which have occurred in recent weeks in the city of Berkeley, we have increased our scrutiny regarding the time and location of high-profile speakers so that these events can go forward unimpeded."
Translation? We're not interested in protecting the rights of conservatives, so we'll just cancel the event.
She's written a book worshiping Donald Trump; supported Mitt Romney in 2008; and Chris Christie in 2012, so I don't consider Coulter to be a true conservative. But she should be permitted to speak nonetheless just as former president of Mexico, Vicente Fox was permitted to do yesterday.
Originally posted at The Strident Conservative
David Leach is the owner of The Strident Conservative, your source for opinion that's politically-incorrect and always "right." His articles are also featured on RedState.com.
His daily radio commentary is nationally syndicated with Salem Radio Network and can be heard on stations across America.