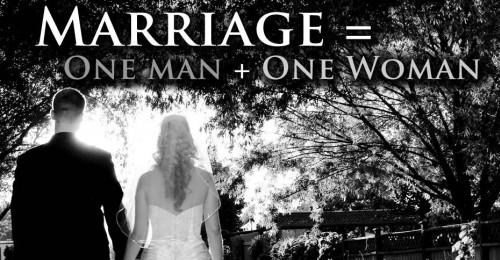 Last week, lawmakers in North Carolina launched an effort to nullify the Supreme Court decision on so-called same-sex marriage (Obergefell v. Hodges) by introducing House Bill 780, the Uphold Historical Marriage Act. If passed into law, HB780 would restore the state's Constitutional ban on homosexual "marriage" and make them illegal.
The bill explicitly states:
Of course, Constitutionally challenged liberals fixated on advancing the anti-Christian, pro-LGBT agenda are lining up to shoot down HB780 before it ever receives a hearing. For instance, Campbell University law professor, Greg Wallace, had this to say:
"While people legitimately can disagree with the Supreme Court's gay marriage decision, a state legislature cannot overrule the Supreme court's interpretation of the federal Constitution. If this bill were to become law, it would be declared unconstitutional."
Besides the fact that history is replete with Supreme Court rulings that have been overturned by the court itself, a brief filed by the Liberty Counsel following the Obergefell ruling argues that there is precedent in the United States for individual states to reject "unlawful" Supreme Court decisions.
In its brief, Liberty Counsel also noted the actions taken by the Wisconsin Supreme Court when it refused to follow the US Supreme Court opinion in the Dred Scott case which stated that "blacks were not entitled to full protection as citizens." Even though the U.S. Supreme Court required the Wisconsin court to comply with their ruling, the state "never filed the mandates" requiring people to return "fugitive saves" to their owners. Wisconsin prohibited slavery, and the state court defended its rejection of the U.S. Supreme Court ruling by declaring the federal law unconstitutional.
The LGBT agenda is only one of many areas where the Constitution is being shredded; however, just like Wisconsin in the 1800's and North Carolina today, the only way we will get our constitutional rights back is to fight for them—regardless of repercussions by those bent on destroying our Constitutional Republic.
Originally posted at The Strident Conservative
David Leach is the owner of The Strident Conservative, your source for opinion that's politically-incorrect and always "right." His articles are also featured on RedState.com.
His daily radio commentary is nationally syndicated with Salem Radio Network and can be heard on stations across America.